This weeks PBG discusses a bottom chord dead load, installing sliding barn doors, and truss spacing.
DEAR POLE BARN GURU: Ok, just to make sure I understand that 10lb psf dead load rating would cover the bottom chords supporting ducts either resting on or suspended from them inside the conditioned space? My thinking is if the vents are within the conditioned space I would need minimal insulation to prevent surface condensation. ROB in ANNAPOLIS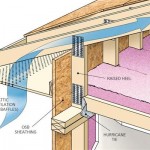 DEAR ROB: 10 psf dead load is primarily to cover weight of ceiling gypsum wallboard. Your relatively light duct could be placed anywhere within roof system without adverse effects. A down side to placing duct work within a conditioned attic – effectively insulating roof slope plane and endwall triangles. For practical purposes this can only be achieved with closed cell spray foam. While being highly effective as an insulator, about R-7 per inch of thickness, it comes with a price tag not for those who are faint of pocketbook – usually around a dollar per square foot per inch of thickness. If you go this route, you need to eliminate venting eaves and ridge.
DEAR POLE BARN GURU: Good morning,
I need to get some pricing on a (2) 6'-0" wide x 8'-0" high sliding barn style doors for an agricultural building in Ware county Ga.
I have never purchased, or installed a door like this, so I was hoping you could help me get started.
Thanks, DAVID in KENNESAW
DEAR DAVID: Thank you very much for your interest. Hansen Pole Buildings only provides doors along with an investment in a complete post frame building kit package, due to high incidence of damage when shipped independently. We do have installation instructions available online: https://www.hansenpolebuildings.com/2016/07/build-sliding-door/.
DEAR POLE BARN GURU: What would the truss spacing need to be in our area that has a 40lb snow load? RODNEY in REPUBLIC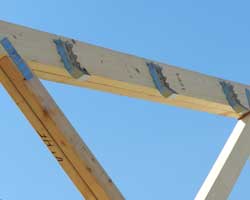 RODNEY: In most instances a true double truss (not two single trusses spaced apart by blocking) will be most cost effective, as well as adequate to carry applied loads (along with properly sized roof purlins). However, depending upon a myriad of other factors such as eave height, truss span, roof slope and building length some other spacing may result in cost savings.
This will be just one reason I recommend consulting with a post frame building kit supplier who has sophisticated design software able to do a near instantaneous analysis of multiple possibilities. This supplier should also be able to provide site specific plans for your building, sealed by a registered design professional.