Will My Post Frame Building Support a Ceiling?
One of my frequently received questions – wanting to add a ceiling into a post frame building and wondering if the building will support the added weight. Other frequent questions include condensation issues and ventilation, so this reader has hit upon a trifecta.

Reader BRYAN in SWANTON writes: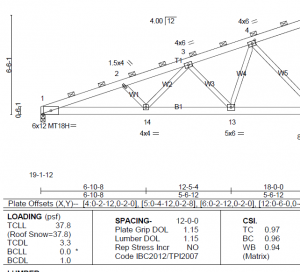 "I am having some condensation issues. And I was curious about insulating the building. Also wanted to ask if my building is able to have a ceiling installed. Thanks for the fast reply."

By any chance have you recently poured a concrete slab-on-grade inside of your building? If so, until concrete fully cures, it will expel a great deal of moisture inside of your building. Solution – open your doors to allow moisture to escape and keep them open until condensation issues no longer exist. Read more here: https://www.hansenpolebuildings.com/2018/01/condensation-roof-steel/.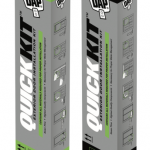 If you poured a slab without a well-sealed vapor barrier underneath, it will contribute to excessive moisture challenges. If no vapor barrier, top of slab should be sealed: https://www.hansenpolebuildings.com/2018/11/siloxa-tek-8505-concrete-sealant/


Your new post frame building and its trusses were not ordered to be able to support the added weight of a ceiling. It may be possible to upgrade your trusses with an engineered repair to be able to carry a bottom chord dead load of five psf (pounds per square foot) or more. Plan upon an investment of $295 (plus sales tax if applicable), even if a truss repair cannot be designed. Contact Justine at justine@hansenpolebuildings.com if you are interested in going this route.

If you are able to get a repair to install a ceiling, this newly enclosed attic area will need to be adequately ventilated. This may be a possible solution: https://www.hansenpolebuildings.com/2018/07/my-pole-barn-needs-ventilation/

In order to insulate, best solution (although costly) may be to use closed cell spray foam insulation. If you purchase an insulation kit for your overhead door, you will need to change out door springs in order to handle the added weight.