Siloxa-Tek 8505 Concrete Sealant
Recently I received a question from a reader who was having condensation issues in his post frame (pole) building. Amongst my suggestions was using a concrete floor sealant, if there was not a well-sealed vapor barrier underneath the slab. Following this conversation, my reader did his research and determined a silane concrete sealant such as Siloxa-Tek 8505 would be a first choice.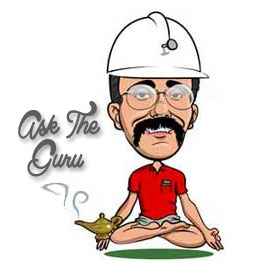 This will not be an endorsement of Siloxa-Tek 8505, as I have not personally used it, however so far online reviews are positive. If deciding to utilize this product, do your own due diligence to determine the best product for your needs.
Siloxa-Tek 8505 is an industrial-grade, water-based, silane/siloxane sealer. Engineered to reduce water and moisture intrusion, Siloxa-Tek 8505 also protects concrete from deicing salts and chloride-ion ingress, as well as resisting staining from oil and fluids. This penetrating sealer dries clear and may be an ideal choice to seal concrete, brick, or masonry driveways, garages and patios.
Two coats of sealant are recommended. It comes in ready to use 125 square foot coverage gallons as well as a concentrate. When a gallon of concentrate and four gallons of water are mixed it covers five times an area, at roughly three to four times of an investment.
Benefits of Siloxa-Tek 8505 include: resisting staining from oils and grease. It reduces deicing salt damage, spalling and cracking, freeze-thaw cycle damage, mold and mildew growth and moisture intrusion and water ingress. It prevents efflorescence. No appearance change to concrete as it dries clear. Excellent for water beading, Seloxa-Tek 8505 applies easily.
Concrete slabs must wait 28 days after pouring, prior to being sealed. Manufacturer recommends applying over Lithitek 4500 primer. It can be sprayed, rolled or brushed on in temperatures between 40 and 95 degrees F. It only requires five minutes between coats. Dry to touch within six hours and fully cured in 24.
If you think you ever might want to paint a sealed concrete surface, use Siloxa-Tek 8500 instead.