Today the Pole Barn Guru discusses post treatment, the use of screws instead of nails, and what type of structure we are looking at.
DEAR POLE BARN GURU: Can you please tell me is there a blog post/article on some type of coating or treatment to put on 6×6 posts for wet holes, high water table mostly in the spring. Thank you much. I enjoy your posts. PATRICK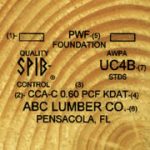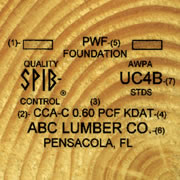 DEAR PATRICK: Thank you very much for your kind words. The goal is to be entertaining and informative which it sounds as if we are meeting in your eyes.
You'll want to peruse this article first, to get the best understanding of pressure preservative treated lumber longevity: https://www.hansenpolebuildings.com/2017/12/will-poles-rot-off/.
In the event you feel additional protection is needed, this is probably the best solution: https://www.hansenpolebuildings.com/2012/04/plasti-sleeves/.
DEAR POLE BARN GURU: Could one use screws instead of the 10d nails, is there a structural issue or more just cost? Thanks, JOHN in LEWISTON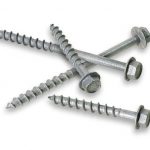 DEAR JOHN: Yes, you can use screws. They will be more expensive, however in my humble opinion they are going to provide a better design solution. Hansen Pole Buildings has recently added their use as an option on our engineered plans. Read more on the proper screws here: https://www.hansenpolebuildings.com/2017/03/simpson-drive-screws/.
What type of porch is the front area called on the attached picture? What would I ask for when researching buildings. This is the design we are looking to build later this summer.
Thanks for any help. RENEE in GOSHEN

DEAR RENEE: It would be far easier to share the photo, than it would be to describe what you have happening.
I suppose the area in front of the main building front gable endwall could be described as an "offset reverse gable porch" (read more about reverse gable porches here: https://www.hansenpolebuildings.com/2015/07/reverse-gable-porch/). It does appear to have the roof peak centered upon the right sidewall, which would lend itself well during construction (makes it easier to assemble). You could describe it as such, providing the width across the front gable (not including overhangs), the length (from main building front to front gable truss, not including any overhangs), the offset and eave height (https://www.hansenpolebuildings.com/2015/02/eave-height-2/).
The balance is a roof only shed, which should have the same eave height and match the reverse gable roof offset for width.
I will add, in my humble opinion, the building pictured in the photo would have been more attractive had the roof slopes be the same.