A Sad Pole Barn Tale
I so like happy ending stories, however this sad pole barn tale doesn't appear to have an immediate happy ending – although over  20 years some victims might see some or all of their hard earned money returned.
I've previously written about this case, however it has grown exponentially since my last article: https://www.hansenpolebuildings.com/2015/05/national-barn/.
Below a story written by Liz Evans Scolforo, for York Dispatch (www.yorkdispatch.com), and updated August 22, 2018:
A York County pole building contractor's no-contest plea to three all-encompassing criminal counts is expected to wrap up cases here and in seven other states — with the number of victims exceeding 150, prosecutors said.
The restitution Lowell K. Thomas II will have to pay has not yet been set, but it will be higher than $500,000, chief deputy prosecutor Tim Barker said.
Between 40 and 50 of the victims are older than 60, and one is 91 years old, according to Barker and former senior deputy prosecutor Kim Kipnis, who as of this week is in private practice.
Between 2013 and 2014, Thomas took money from customers for materials and work but failed to complete the work or even provide the materials clients had paid for, according to Barker.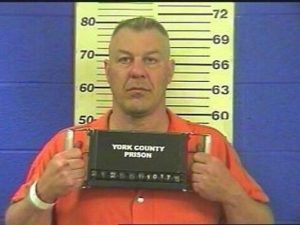 Thomas, who was owner and president of National Barn Co.'s northeast division, engaged in a pattern of racketeering and deception between 2013 and '14 that ripped off customers who contracted with his company to have pole buildings constructed, the prosecutors said.
His division's headquarters was in Penn Township, officials said.
National Barn Co.'s individual divisions are privately owned, meaning the national company had no supervisory role over Thomas, according to Barker.
Firefighters, animal rescues: In addition to the elderly, Thomas' victims included a church group, a firefighter group and animal-rescue organizations, Kipnis said.
Defense attorney Tom Kelley, who represented Thomas, declined comment.
Thomas, 45, of the 3400 block of Trone Road in Manheim Township, appeared in York County Court on Tuesday, Aug. 21, and pleaded no contest to three felony charges — being part of a corrupt organization, home-improvement fraud and theft by failure to make required disposition.
He avoided prison as part of his plea agreement and will instead spend 20 years on probation. The plea agreement mandates he not work as a building contractor in any state until his probation ends.
The prosecution agreed his probation can end after 10 years, but only if Thomas has fully paid his restitution and court costs. That gives him an incentive to repay victims more quickly, Barker said.
Thomas will have to make regular restitution payments or risk violating his probation conditions and being jailed, Barker confirmed.
The restitution will be for victims in York County as well as in other states, according to Kipnis, who said Thomas was either under investigation or charged for similar activity in New York, New Jersey, Delaware, Maryland, Ohio, Virginia and West Virginia.
Thomas' York County victims are from Glenville, Hanover, Penn Township and Red Lion, according to Barker.
Not all of the more-than 150 victims are entitled to restitution, Barker noted.
 Restitution: During Tuesday's hearing, Barker said he will reach out to every police
department, including those outside Pennsylvania, to collect the amounts of restitution
being sought and will submit those amounts to presiding Common Pleas Judge Harry Ness.
Kelley said his client will stipulate to some of the restitution claims but is expected to challenge others.
Ness said if that happens, a hearing will be scheduled so he can hear evidence and determine the final restitution amount.
The out-of-state jurisdictions have, or said they will, drop their criminal cases against Thomas once the restitution amounts are approved, according to Barker.
It was anticipated victims would have to be flown in to testify against Thomas both here and out of state, so handling all the cases as one all-encompassing case will save taxpayers those expenses, he said.
Thomas' three-week trial, scheduled to begin Sept. 4 in York County Court, has been canceled.
No trial: Had the case gone to trial, Thomas' former employees were expected to testify that he took jobs knowing he couldn't complete them, Barker said.
Also testifying would have been out-of-state victims, who the prosecution would have had to pay to fly here and put up in hotels, he said.
Barker said his office contacted the victims about the plea agreement and said they were in favor of restitution over imprisonment.
"That's what the victims want most," Kipnis said. "They want their money back."
Barker said that if the plea agreement hadn't come together, "We've been hunkered down and ready for (trial)."
'Highly unusual': He called it "highly unusual" for multiple cases in different states to be handled as one large case in a county court of common pleas.
"Many times, these are federal cases," he said.
Defendants who plead no contest aren't admitting guilt. Rather, they are acknowledging that there's enough evidence to convict them at trial.
Otherwise, a no-contest plea has the same effect as a guilty plea.
Mike the Pole Barn Guru comments:
Gentle readers, I implore you to thoroughly vet out any potential post frame (pole barn) building supplier or contractor (including us). Don't become a victim waiting 20 years (or forever) for restitution.
How to check out pole building suppliers: https://www.hansenpolebuildings.com/2015/01/pole-building-suppliers/
And builders: https://www.hansenpolebuildings.com/2013/07/contractor-6/