Construction Marketing Ideas Reviews This Column
Construction Marketing Ideas holds an annual competition for the best blog in the construction industry, world-wide. This column happens to be one of only 17 selected to compete – win or lose, it affirms the message is being shared effectively. My thanks to Mark Buckshon for his review, which I share below.
Hansen Buildings' Pole Barn Guru: An example of how a solid blog provides useful content and effective marketing promotion
March 23, 2018
I like Hansen Buildings' Pole Barn Guru blog because of its singular, comprehensive and effective focus: You'll find the blog useful if you are considering or have interest in post frame (pole barn) structures. Not surprisingly that is this company's business.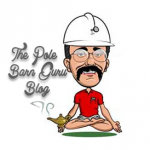 The blog provides "relevant education, information and entertainment regarding all things post frame buildings every day Tuesday through Friday PLUS on Mondays (and some bonus Saturdays) an "Ask the Pole Barn Guru" column where three questions from readers are addressed," nominator Mike Momb wrote.
However with focus there is diversity, reflecting the fact that pole barn structures have a variety of applications, serving quite different markets, ranging from residential accessory buildings, to agriculture, to public works and institutional environments. You'll almost certainly find a relevant post (bad pun here) on the topic when you search through the entries.
Here's an example: Pubic Works Pole Barns, and Labor Costs
The blog post's theme relates to the challenges many public organizations have in facing high labor costs under the  Davis-Bacon Act's prevailing wage requirements.
I'll stay out of the debate here about the merits of prevailing wage legislation, but respect blogs with a point of view and perspective — and ideas about how to work with and adapt to rules. It's a great blog.
Mike the Pole Barn Guru comments:
Also a shout out thank you to the many loyal readers who voted for this column as the best construction blog this year – your approval helps to get my writing through the masses and in front of the eyes of the judges who will make the final decisions!