Replacing and overhead garage door, instructions for a pole barn, and the use of "Strong Columns" in today's Pole Barn Guru!
DEAR POLE BARN GURU: Looking to perhaps replace my 10 wide by 8 tall overhead pole barn door with a 10′-10′. Along with chain pull down. What options do you have or suggest. It's nothing fancy. Thanks. Need the track or some sort of extension that goes with door as what I now have would be too short if I'm thinking correctly. BRIAN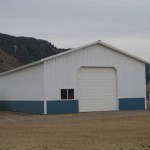 DEAR BRIAN: Done right, this is going to take someone who can visit your site and do an analysis of the situation. Your best bet is going to be to contact a local to you overhead door installation company. The main concern would be how much room you have to go "up" for a taller door. You'll need the proposed door height, plus about 15″ from the floor. 
DEAR POLE BARN GURU: We have a customer that is looking for installation of a 24×36 Metal Barn, we would like to inquire if you have any installation instructions. Thank you. JEAN PAUL in FORT MYERS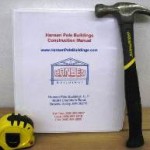 DEAR JEAN PAUL: Every Hansen Pole Building kit package comes with not only a two complete sets of engineer sealed site and client specific 24" x 36" building plans, but also our industry leading Construction Manual. Some example plans can be viewed here: https://www.hansenpolebuildings.com/sample-building-plans/.
DEAR POLE BARN GURU: What are your thoughts on the Strong Column by Strongway Systems? Very appealing that it's adjustable height, has brackets for skirt and keeps the post out of the ground. I've read you auger the hole, place these (no need to pour footer), square, attach skirt, then fill hole with concrete and attach wood columns. JOE in PORTLAND
DEAR JOE: Strong Columns are no longer available, as the manufacturer has ceased production.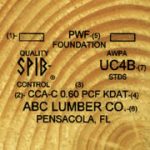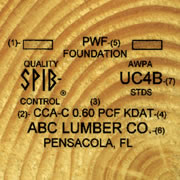 My personal preference is the low tech, lowest cost version – properly pressure preservative treated columns embedded in the ground.
For those who absolutely must have columns above ground (keeping in mind they will last virtually forever https://www.hansenpolebuildings.com/2017/12/will-poles-rot-off/), I would personally backfill the holes with concrete and utilize wet set brackets designed for post frame construction (https://www.hansenpolebuildings.com/2017/05/sturdiwall-brackets/).