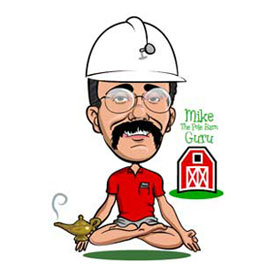 Best Agricultural Building Supply Company – Midwest USA
The awards just keep rolling in as Hansen Pole Buildings has been named the Best Agricultural Building Supply Company in the Midwest USA by Build-News! Now we would like to believe we do a pretty fair job at providing "The Ultimate Post Frame Building Experience™" to our clients, so it is even more gratifying to be recognized as such by the construction industry.
Whilst Hansen Pole Buildings provides a plethora of buildings for various uses – from residential to commercial, industrial to storage, the roots of our industry lie in the agricultural market.
Now agriculture comes in many shapes and sizes, especially here in the bread basket of America.
Last Saturday I was riding my motorcycle in a charity poker run, through miles upon miles of field of corn and soy beans. Each of these crops is grown on over four million acres of land here in South Dakota! And, in both cases, our state does not even rank in the top five producing states! Where South Dakota does rank Number One is in the production of alfalfa, sunflowers and hay. We are also in the top five for flaxseed and oats.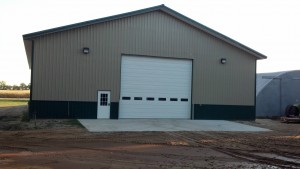 All of these crops require machinery – with an average machinery value of $250 an acre. The risks and costs of mechanical breakdowns are huge, and can be reduced by the investment in farm buildings large enough to get expensive equipment out of inclement weather. Not only is this a practical solution from a storage standpoint, but also for being able to do regular service and maintenance.
South Dakota is also a major player in livestock industries – bison, cattle, sheep and hogs put our state in the top ten for each of these.  Each of these has their own unique needs for post frame buildings.
And, even though it is currently not legal in our state, South Dakota's Number Nine cash crop (according to www.norml.org) is marijuana! The great majority of which is grown in pole barns. While we do not condone illegal activity, as laws from state to state are gradually changing, it may behoove those of you who are interested in expanding into this field to do some advanced research: https://www.hansenpolebuildings.com/2016/03/marijuana-grow-barns/.
Regardless of what you are farming, if a post frame building is part of your future plans, we are here to help get the most value out of your building investment.