Post Frame Building Clients Can Be So Fun!
In providing "The Ultimate Post Frame Building Experience"™ Hansen Pole Buildings is not selling buildings to anyone – we are providing a service. If there is such a thing as a past life or lives, I must have been some sort of instructor in a past life. I am so enjoying our clients who want to know about their buildings, how they work and how to get the ultimate strength results from the new post frame building kit packages. These are the clients whom I know will easily construct a finished building with far better workmanship than they could ever pay a builder to do.
One of my current favorites is a Mr. W. I have never had the privilege of meeting him in person, we have not even spoken on the phone. However we've had some super email interactions. I could be mistaken, but he seems like the type of person with whom I could sit for hours and discuss buildings over cold adult beverages.
I'd like to share with you a recent exchange between us:
Ralph wrote: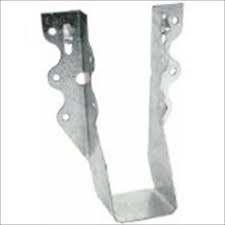 "Thanks for the excellent information! Very encouraging to have these pesky issues put to bed.
I have Joist Hanger questions on the LU28's that hold the 2×8 Purlins:
1. I assume I will nail perpendicular through the holes? Not angled like the LUS style hangers?
2. 8 nails into the truss? Use all the holes?
a. Double truss should I use 10d x 3" common HDG? Or just use 10d x 1-1/2" joist nails always?
b. Won't nails into hanger on opposite side hit these nails or cause problems if using 10d x 3"?
c. Single truss should I use 10d x 1-1/2" joist nails?
3. 6 nails into the purlin? Use all the holes?
Use 10d x 1-1/2" joist nails?
4. All the purlins are under compression except at the single truss ends. Should I use SDS screws on the hanger-to-truss ends? The sheet metal will eventually provide the compression needed I'm sure.
Thanks,
Ralph"
To which I replied:
"Mr. W. ~
Thank you for your kind words.
When using engineered hangers, always nail in the direction of the holes (if no "bubble", so the hangar nailing area is flat, nail straight in). Always nail through every hole which will allow for the fastener to have tips into wood without causing undue splitting. In most instances, only a portion of the holes actually need nails to be adequate to support the appropriate loading conditions, however having open nail holes tends to become problematic to field inspectors and we prefer safety over remorse.
In double trusses use three inch nails, if you place two hangers back to back, you will notice the holes in the flanges do not align with each other for this very reason. Single trusses – use 10d x 1-1/2″ nails. While the nails will prove to be adequate, SD screws (in my humble opinion) are a superior fastener and I encourage their use whenever possible and practical."
Kindest Regards,
Mike the Pole Barn Guru
For related reading:
Simpson Strong-Tie® hangers:
https://www.hansenpolebuildings.com/2013/08/simpson/
and
https://www.hansenpolebuildings.com/2016/02/hang-those-joist-hangers/
Strong-Drive® Screws (aka SD screws):
https://www.hansenpolebuildings.com/2017/03/simpson-drive-screws/
Joist Hanger nails:
https://www.hansenpolebuildings.com/2013/01/tico-10d-common-nails/