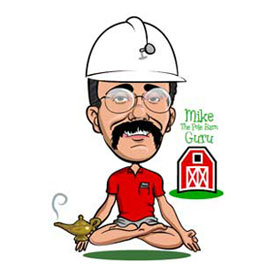 Welcome to Ask the Pole Barn Guru – where you can ask questions about building topics, with answers posted on Mondays.  With many questions to answer, please be patient to watch for yours to come up on a future Monday segment.  If you want a quick answer, please be sure to answer with a "reply-able" email address.
Email all questions to: PoleBarnGuru@HansenPoleBuildings.com
DEAR POLE BARN GURU: I was looking on the internet for a pole barn with no credit check and your site was listed as having no credit check, is this correct? DELENA IN LUCEDALE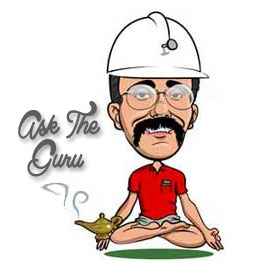 DEAR DELENA: We do not require a credit check, because we are of the assumption you already have the financial resources available to move forward with your project. If you require financing, our lenders are going to pull credit on you – as will the lenders for any other reputable pole barn company. Pole buildings are permanent structures – it is not like rent to own appliances. Once installed, it would be impossible to repossess a pole building if payments were not made as promised.
DEAR POLE BARN GURU: We are thinking about purchasing a home in Mechanicsburg Ohio. It currently does not have a barn and have no idea how much one would be to build. We have two horses. ANGEL IN SOUTH VIENNA
DEAR ANGEL: A barn for two horses could be priced all across the spectrum, depending upon your needs and the value you place on your horses. A simple run-in shed of say 12'x24' with one side open could be only a few thousand dollars – it would provide limited protection and no place to store feed, tack, etc.
More appropriately would be a barn of probably 36 foot in width and 24 feet in length. You could easily have two 12 foot square stalls on one side, a 12 foot wide aisleway and a tack room and feed/storage area on the opposite side.  Depending upon how elaborate you get with it, with the stalls you are looking at five figures.
Me – if I had the available space I would certainly go with the larger barn, as it would provide a better home to my horses, plus it is going to have a superior resale value when it becomes time to move on.
DEAR POLE BARN GURU: Can you insulate a pole bldg.? GORDON IN CARSON
DEAR GORDON: Whether in the planning stages, or already constructed, yes one can insulate a pole building.
Here are some articles which may prove helpful reading in this area: https://www.hansenpolebuildings.com/2012/04/climate-controlled/
https://www.hansenpolebuildings.com/2012/07/raised-heel-trusses/