Today the Pole Barn Guru fields questions on electrical planning, moisture issues, and ceiling barriers.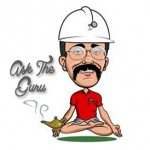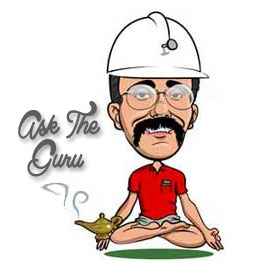 DEAR POLE BARN GURU: Good Morning/Evening:     I currently have a 36′ wide x 48′ long with 12′ tall ceiling pole barn that I would like wire for lights and outlets.   I intend to run main power from the street pole to a meter base and into a internal breaker box.  I know you have/sell electrical planning layouts for the internal pole barn light/outlets and I would like to purchase a set for use as a general guide.  Can you tell me how I might purchase your pole barn electrical layouts, etc.??    Thanks for your help in advance.   Very Respectfully. BILL in AMHERST
DEAR BILL: Thank you very much for your inquiry. We do not involve ourselves in any sort of electrical. No electrical materials, no layouts, no plans. Try visiting the ProDesk of your local The Home Depot for assistance.
DEAR POLE BARN GURU: Hi I'm emailing because I'm having issues with moisture in my building it happens when it freezes and then thaws and it only drips from the pillars and I have moisture barrier inside can you please explain why that's happening. ROBERT in CHEHALIS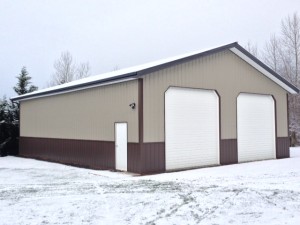 DEAR ROBERT: We receive a handful emails with challenges such as yours every winter, from clients who recently had their buildings completed. It all goes back to where is moisture source?
If no concrete slab in your building, it is because ground outside of your building freezes before ground inside. When this occurs it is like pulling a cork from a bottle – all ground moisture from area surrounding building tries to escape through your building.
Have a fairly new slab on grade in your building? Moisture will be coming from it. As long as you have a well-sealed vapor barrier under your slab, you should only experience this issue for one winter. You can speed this process along by keeping large door(s) open on days when dew point stays lower than outside air temperatures (lower humidity, faster water will exit your slab).
If a well-sealed vapor barrier was not installed under your building's slab, then slab surface should be sealed (once it dries out).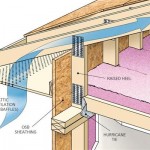 DEAR POLE BARN GURU: Hello. I plan to use foil backed foam sheets for my ceiling in my 28 x 34 Pole Building / garage. Reading your article, you would NOT put up a plastic barrier to control heat loss before hanging the Foam board? 4 / 12 pitch. Recommendation for hardware to secure sheets to trusses?
Thank you DAN in BUTLER
DEAR DAN: A plastic barrier would not make any difference in controlling heat loss, as it has no insulating value. Your foam board, if installed properly with joints sealed, will act as a vapor barrier. I'd glue it to truss bottoms to eliminate transfer of heat through nails or screws. Make sure to adequately ventilate dead attic space you are creating and a provision for preventing warm moist air from contacting roof steel underside exists.