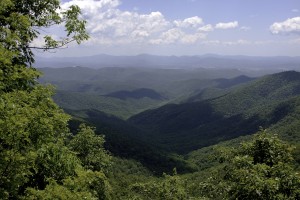 Hansen Pole Buildings' Designer Mike Houska has been working with a client from a rural area near the Great Smoky Mountains.
Mike sent this to Hansen Pole Buildings' co-owner Eric, "See attached quote for xxx@xxxx.com. I had sent previous quote with end shed, overhangs, & windows but he then sent a competitor's quote without those options.
So I re-worked quote but am still way over the other quote he sent. Something doesn't seem right (I'm thinking from his end) but please take a look at both of these and let me know what you think."
Eric reviewed the information received and forwarded along to me with this commentary: "Take a look at this competitor quote when you have some time.
Something is really fishy on this one as their building price is dirt cheap. Not any information on their website and not much provided on the quote so lots of details are left out but even at that the building price is insanely low for some reason."
After I reviewed the quotes, I came up with this for Eric:
It is insanely low, keeping in mind they do roll form their own metal, and sell #2 roofing.
Read about #2 steel roofing here: https://www.hansenpolebuildings.com/2014/06/1-steel/
Their 2 ply truss carriers are overstressed by 70% using Southern Pine
Their 2×6 girts at 36″ on center are overstressed by 16.5% using Southern Pine
So building is structurally under designed.
Probably does not include closures, obviously not powder coated screws, or A1V reflective insulation with a PSA (Pull Strip Attached).
They do not include delivery.
I've always felt my duty to potential clients is to do my best to keep them from making crucial building mistakes which they will regret forever. In this instance, I would be remiss to not let the client know the competitor's proposed building solution might be a 'great deal' however they would be investing in a building which has a great potential for failure.