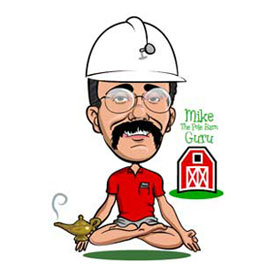 I enjoy informed clients. The best ones  have done their homework with their Planning (https://www.hansenpolebuildings.com/2013/01/planning-department-3/) and Building Departments (https://www.hansenpolebuildings.com/2013/01/building-department-checklist/) before they began shopping.
Then there are those who know just enough to be dangerous:
"When we built 6 yrs ago, the contractor was stunned with how our snow load impacted his cost. 2ft footings with 8″ knee walls for a one story. 2×6 top and bottom chords for trusses on 24″ centers with 5/8 osb (either t&g or with clips).
Pierce county allows 1,500 lbs per square ft for soil compaction without a soils report from a geo tech engineering firm.
So right now, even with your pricing, I don't know my cost. A 30×40 with 1ft overhangs at eaves and gables (32×42) leaves me with 108 sq ft for footings but I don't know the wind uplift for a 16ft gable building (5/12 pitch roof) in an 85mph class B zone. Will the minimum amount of concrete for the snow load be enough weight for the wind uplift load? And what is the truss package likely to add to the generic cost?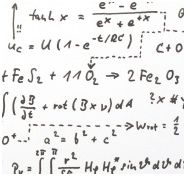 I can't even recall the wind load formula. Maybe you could get it, I'll crunch the numbers. Shortcut on the trusses is you recommend 24″ centers for conditioned space (apt above half of building) and I ended up with the 2×6 top and bottom chords on a 32′ wide structure, what are the truss cost for trussing 24″ oc?"
Unless this client is building somewhere with a tremendously high snow load, the only real cost impact would have been for the roof trusses. Footing depth is not a function of snow load and prescriptive Building Code requirements allow for a single story to be constructed on top of a six inch width concrete foundation.
Tongue and groove sheathing is only a requirement for most floor instances (https://publicecodes.cyberregs.com/icod/ibc/2012/icod_ibc_2012_23_sec004.htm SEE TABLE 2304.7(3)).
I think, gentle readers, you are catching the drift here, without me having to hammer this one into the ground.
Ultimately, when shopping for a new post frame (pole) building – do the homework with the Planning and Building Departments, and leave the structural design where it should be, in the hands of an RDP (Registered Design Professional – engineer or architect).