We've all seen the buy local campaigns, but what does it really mean to buy local and what are the benefits?
Hansen Pole Buildings, if anything, are logistical wizards. We source the best available products, at competitive prices, with the least amount of transportation possible. This allows you to get the most pole building for your investment.
Our relationships with lumber and truss suppliers who are within miles of your building site, allow us to support your local economy. These may be the very same people you have also talked to about your new pole building kit package. There are some differences – pole buildings are ALL WE DO. We are experts. The good people at your local lumber yard and truss plant have to know a little bit, about lots and lots of things. The reality of our economy is – they cannot afford to have a pole barn specialist on hand. In many cases, if you were to order a building kit package from your local lumber supplier, you might be surprised to find we supplied it and the people you bought from marked up our price. We produce third party pole building kits for others in nearly every state!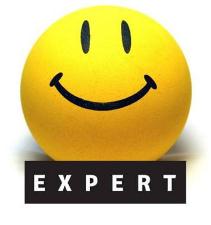 You may ask, "How is it you can be price competitive buying from the very same people"? Selling thousands upon thousands of buildings allows us to negotiate prices from suppliers which the average public never dreamed of paying. We also have relationships with nearly every major provider in the country. We know who is going to be able to meet with our rigid quality standards at an affordable price.
Many times, we can deliver product direct from wholesalers in your area. These are people who you could never possibly buy from to begin with.
When you invest in your new Hansen Pole Building, those dollars going to your local lumber yards and truss suppliers keep your money in your community. This helps to grow your community.
We support charities which make a difference in local communities, such as the Rotary Foundation. Hansen Buildings gives discounts to qualified local charities all over the country.
Our team of Building Designers, as well as AutoCAD drafters and engineers, work from virtual office locations scattered across the country. These dollars are reinvested in local economies.
Let's face reality, when you order from a "local" supplier, based in or near your town, the components they use were not all manufactured in your town. They were shipped in. Our advantage is we can reduce overall shipping by consolidating smaller items and hardware. This reduces freight costs, which would have added to your price at the bottom line, and conserves fuel and packaging, besides reducing pollution.
Because our staff are experts in what they do, we have more specific product expertise for better customer service.  We don't ship the bulk of your building kit from our home office (lumber, trusses, siding and roofing materials), but from locations within your "local" area.  Bottom line is giving you the best price, and the best buy local service.