Insulating a Semi Trailer
The beauty of being available to answer questions on the 'net is one hears just about everything – even challenges which do not involve buildings!
Here is a recent one asked by reader BOB in NORTH CAROLINA: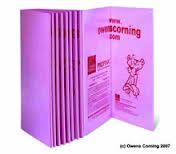 "PolebarnGuru,
Purchased a 53foot x 8.5ft dry van all metal trailer (like tractor trailer) want to frame inside ceiling w 2 x 3's. Have 2″ Rigid foam insulation, 4 x 8 sheets. Haven't installed anything yet bc we want to do it right. Do have condensation in mornings. Live in nc very hot in summer, and this winter very cold. Plan on putting Windows in maybe two turbines on roof if necessary. What is correct way to install rigid foam insulation? On walls and ceilings. Some tell me to glue plastic sheeting on inside metal walls and ceiling and leave a 1 inch space between that and rigid foam.
Thanks in advance"
No idea what the end goal is of your project, however it sounds like a lot of work to try to climate control a very long narrow space.
Hopefully the insulation boards you have are closed cell foam, which will give you an R-5 or so per inch of thickness. I would do away with the 2x3s and glue three thicknesses of insulation to the ceiling and two thicknesses to the walls. If your insulation has a facing, tape seal all of the joints, if not, cover with six mill clear visqueen sealing any tears or seams. Foam insulation board is highly flammable, so then glue 5/8″ Type X gypsum wallboard to the inside and at the least fire tape all of the joints.
This should at least provide an R-30 ceiling and R-20 walls and eliminates the transfer of heat and cold through the studs (wood is R-1 per inch). You do not have a dead attic space to ventilate, however you may need to provide a powered exhaust fan in order to keep it cooler in the summer.