No Leak Barndominium Windows

Steel covered barndominiums, regardless of whether they are PEMBs, weld ups or post frame, if they leak it is in one of two places. First of these is when an errant roof screw misses a purlin or is improperly seated. Second of these is around windows.
As a builder I found a solution to most potential window leaks: https://www.hansenpolebuildings.com/2012/09/leaking-windows/
And taking it one step further, using pan (aka sill) flashings: https://www.hansenpolebuildings.com/2017/02/use-window-pan-flashing/
Sill flashing is a piece of preformed plastic flashing sloping away from window opening, so any water getting behind siding won't collect under the window and cause problems. Rough openings (ROs) provided by manufacturers don't generally allow for sill flashing thickness. Add an extra ¼ inch of height to ROs. 
Don't start hacking away at WRB (Weather Resistant Barrier), especially if you're new to window flashing. Do not make an X or I cut. Instead feed the window opening through WRB, cut along all four edges and remove the cutout. Do NOT wrap WRB into the opening. At the upper corners of the opening, make a slit six inches long upward at a 45 degree angle away from opening. Temporarily fold this newly created flap upwards.
Keep in mind WRB is your last line of defense against any water finding its way past siding. So if you do blow any cuts, make sure you patch them with WRB wrap tape.
Follow instructions below for installing an aftermarket pan flashing, such as SureSill™ Sloped Sill Pans™ (available at The Home Depot™).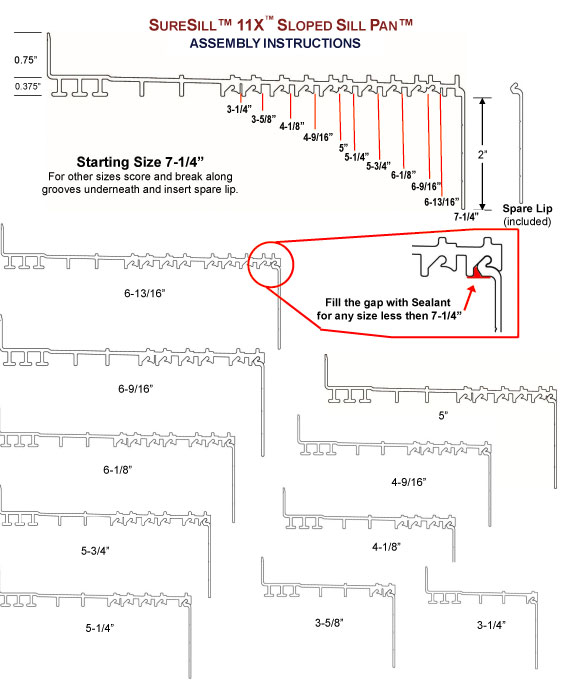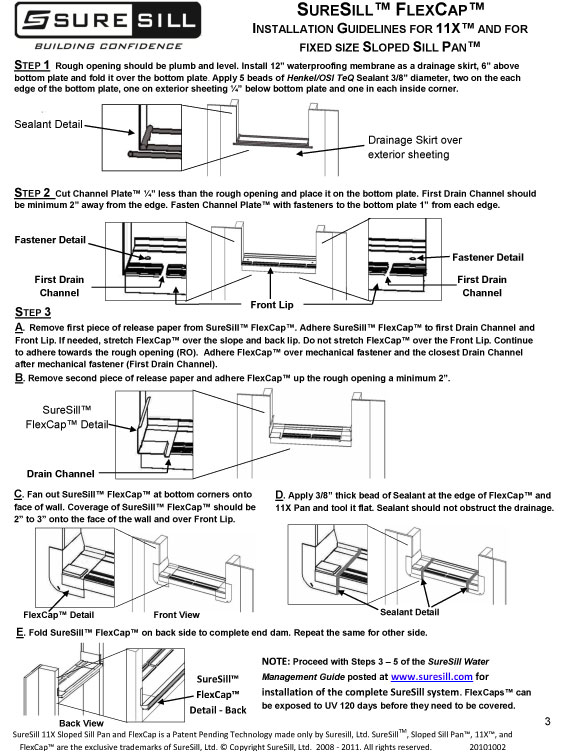 Install self-adhesive flashing tape (3M All Weather Flashing Tape 8067 or similar) around the window, overlapping tape onto flange and WRB. Do sides first, overlapping drainage skirt. Then across top overlapping side tapes. Cut tape to length with a utility knife and peel a little bit of backing free and stick it to the window top. Then lay it alongside the window and peel away the rest of the backing as you smooth it into place. Embed it with a laminate roller for a good seal. For best adhesion in cold weather, hit tape with a heat gun while you roll. 
Fold down previously created top WRB tab and tape 45 degree cuts.