Indoor Batting Cage Buildings
Growing up in the 1960's and early 1970's in Spokane, Washington, we had the AAA minor league baseball club for the Los Angeles Dodgers in our town. On many a weekend we were entertained for a 50 cent bleacher ticket to be able to watch future major leaguers such as Bill Buckner, Steve Garvey, Charlie Hough, Tommy Hutton, Davey Lopes, Tom Paciorek and Bobby Valentine, managed by Tommy Lasorda himself!
For myself and my friends, baseball was everything – we'd even play in the snow with baseballs painted orange so we could find them!
We didn't have the luxury of being able to practice in facilities which had indoor batting cages.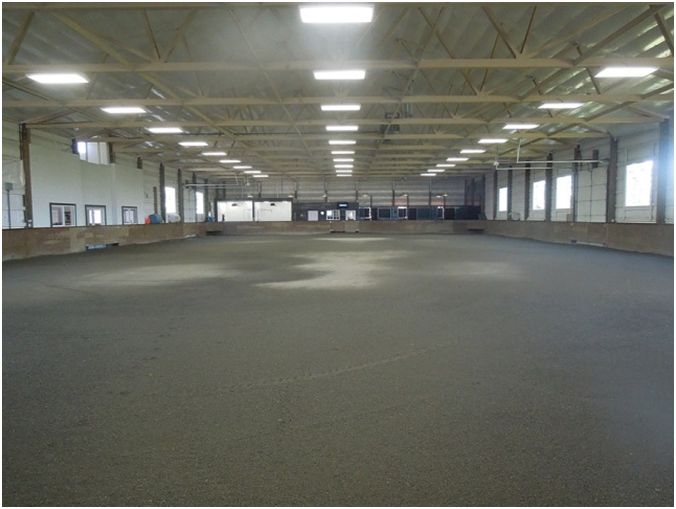 Jim DeBord in Kewanee, IL has a vision with a 15,000 square foot post frame building for batting cages and practice areas for athletes. The new building will have an 18 foot ceiling height allowing room for athletes to practice both hitting and fielding.
DeBord said he never dreamed he would be building such a facility, but the success of the current space, in an old grocery store, made him believe it could happen.
"I didn't have a vision of what it could be," he said of the facility, currently a row of four batting cages and space for fielding practice. "It started it because my kids always wanted a place to play catch in the winter. It's been amazing to see it grow."
But it was more than just his kids clamoring for an "anytime" place to practice baseball and softball.
Not long after opening, DeBord started seeing a flood of area athletes, coaches and teams asking to use the facility in the off-season. It's also used in some cases by patients and local minor-league ballplayers, and last year it hosted a Little All-Star camp for 3- to 7-year-olds.
Looking for something along the lines of a field of dreams? If so, a post frame building like Jim's (or those I've done for former MLB pitchers Jeff Lahti and Ken Dayley https://www.hansenpolebuildings.com/2013/03/pole-building-11/) could be in your future. For pitching and hitting building widths of 70 feet are ideal and easily within the scope of a clearspan post frame building.