I've previously opined about my local Fire Department and the public's "investment" into a new and fancy building: https://www.hansenpolebuildings.com/2014/07/fire-stations/. Our fire station is now complete and I am in hopes the money spent will make our rural area safer from fires.
Some Fire Departments are not as lucky.
The Poland (New York) Volunteer Fire Department fire house is a concrete block structure with a wood framed second floor.
On a Sunday afternoon in June, a fire started in one of the fire trucks. No one was at the station at the time. Eventually a water pipe above the truck burst and put the fire out, but by the time firefighters discovered what had happened, the building was filled with smoke and there was heat and smoke damage throughout the building. As for whether the firehouse itself can be brought back into service, it will be up to the village of Poland, according to the fire chief.
The old firehouse has been rendered unable to be utilized, at this time. There was a quick solution – a pole (post frame) building, which could be used in which to decontaminate the fire trucks (some of which have been cleaned three times) and later house them. Also, store equipment and serve as a stop gap until a resolution is reached between the village of Poland and their insurance company.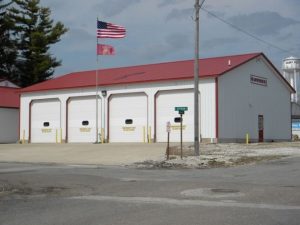 Left up to me, as a taxpayer in any Fire District, if we were in need of a new fire station, I'd be moving a post frame building to the top of the list.
Why?
Affordable – no other permanent structure can be erected as economically and when it comes Commercial Buildingsto a dollar saved, it earns the trust of the public in their taxes being used wisely.
Quick – my new local fire house is not a post frame building, it took the better part of a year to construct. Post frame construction can reduce the time curve dramatically.
Easy to Construct – volunteer Fire Departments can utilize their own members to construct, bringing with it team building, pride of having done it themselves, as well as even greater savings.
Find out more about Fire Station pole buildings here: https://www.hansenpolebuildings.com/commercial-buildings/fire-station-buildings/