The Builder Knows More Than We do…. After Hansen 18k Plus Buildings
Very few things in life frighten me. Among them are heights (growing up in a family of framing contractors and having vertigo issues were not a good mix) and builders who tell me, "I can build anything".
This last one usually sets off the alarm bells in my head which I interpret this to mean, "I won't read your plans or follow your instructions, but when things go sideways – I will be blaming you for it".
Now my lovely bride tells me I can be a bit harsh when it comes to writing about builders whose competency skills I may find to be 'challenging'. I've written previously about the phenomena which a few of these folks are afflicted with (and I would encourage you, gentle reader to delve further into the subject by reading: https://www.hansenpolebuildings.com/2015/01/dunning-kruger-effect/).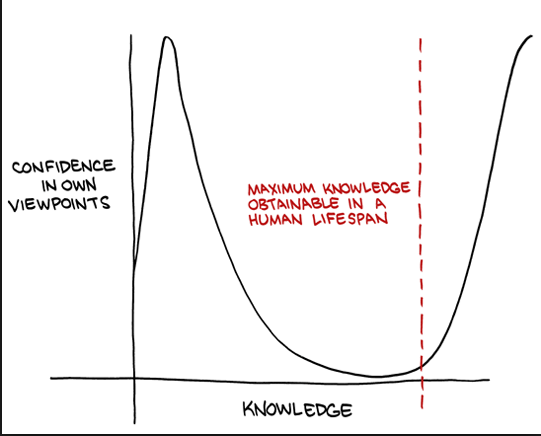 For your reading pleasure I will share with you, in its unedited glory, a recently received email from a builder:
"Building one now and plans for trusses were wrong. I explained to the guy that I knew exactly what needed to be done to fix it. He didn't seem to be interested in what I thought. Mind you I have 14 years of full time framing experience (new construction) condos and custom homes.  Done a bunch of remodeling also worked on bridges for 4 years, framing also, bridge end post forming, radius walls framed and poured etc etc. I've been in the field for 21 years. Anyway blah blah. Guy from Hansen wants to have the drawing done and wants me to look at it and go by it. Haha. I already no what needs to done!  I'm in the field building the thing, I no the material list!  Now the material comes for the new facia and the new WRONG drawing of the soffit support, and 2 by 8, which we didn't need but since they shorted us on 2by 4 we used. The WRONG drip edge piece came but we are using that also. He's now going to eat the 5 1/2″ facia metal because of the WRONG drip edge piece sent, he has to buy bigger facia pieces. I guess what I'm trying to say, is that, if you had listened to the licensed builder that has framed miles and miles of buildings in the first place. I could've easily put a material list together, showed you the cost, ordered it locally and probably saved you money on the material, and us the headache of dealing with wrong stuff. By the way The soffit nailer doesn't change from the original height in the drawing. It still tucks in exactly 3 1/2″ with the 18 degreee bevel. The only measurement that changes with the 2 by 8 truss is the 16'5. The only thing it changes is the size of the facia."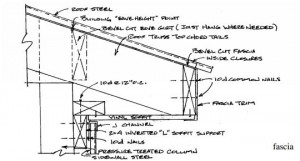 Feel free to ponder this over your New Year's Holiday weekend. Next Tuesday, I will dive into….the rest of the story!
Be safe, don't party and drive, and I will catch you in 2017!