When the Pole Building Insulation Problem is Larger Than Imagined
From questions I have received from loyal readers over the past year, post frame (pole) building insulation is right there at the top of the list for priorities. Sadly, it seems the same concern is not often put forward by those who are designing, providing and constructing post frame buildings – leaving far too many new building owners in a world of hurt.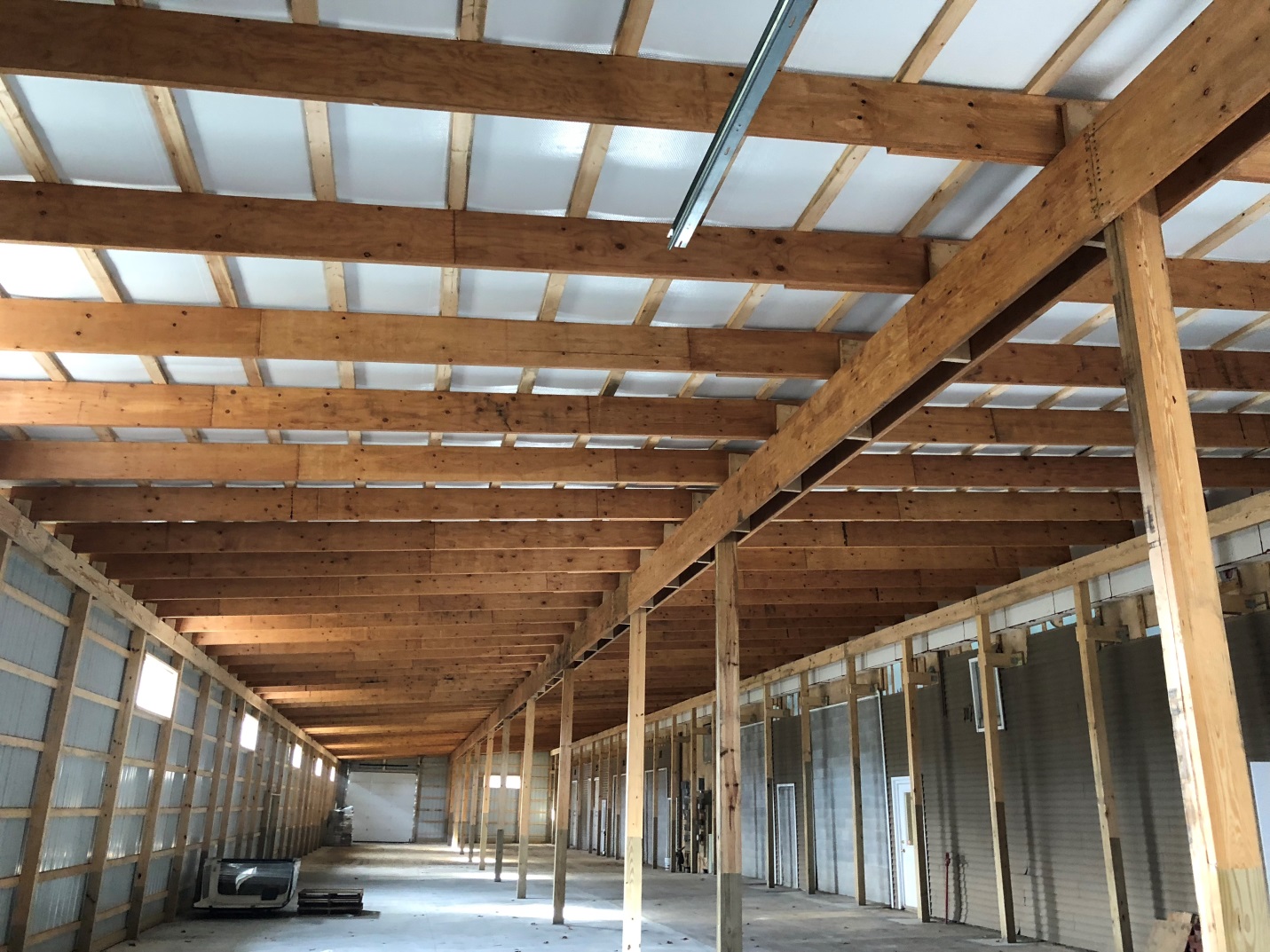 DISCLAIMER: This is NOT a Hansen Pole Building
Reader KEVIN in WEST CHESTER writes: "When installing my insulation do I stop just short of the vented soffit inside at the top of the wall?"
Well, this is an easy question to answer – the wall insulation needs to not cover the air intake provided from the eave vents, if the thought is for them to be used as a functional vent.
Simple, wasn't it?
Now we can get into the challenges presented in the photo.
Unless the walls are going to be insulated with closed cell spray foam, there should be a well-sealed building wrap between the wall framing and the wall steel. This allows any moisture which would be trapped in the wall to be able to pass through to the outside world.

Now, onto the big challenge – insulating the roof.
If the idea is to have the vents in the low eave soffit be an air intake, then there needs to be a corresponding air exhaust at the high end of the shed. Along with this there needs to be the ability of unobstructed airflow from the low eave to the high side above the roof insulation. This happens to be a Building Code requirement, not to mention it is designed to prevent mold, mildew and other associated decay issues. As the roof purlins appear to be an impediment to airflow if the cavity is filled – the solution may end up being to have to use closed cell spray insulation under the roof sheathing and do away with the eave ventilation.
Moral of the story – consider insulation and ventilation needs early on in the project, in the planning stages, not after the building shell is already constructed.