The Contractor Factor
I hear too many stories where well-intentioned folks hire a contractor to erect a pole barn (post frame building) and end up with less than they bargained for.
This is avoidable, with an ounce of prevention.
Reader DONNA in REMSEN writes:

"I had a pole barn put up in Sept this year, contract said contractor would fill area with gravel to raise the grade as it was being built on a slope. So instead the builder just dumped 4 loads of sand on top of the grass, pushed it around with a bobcat till fairly level, and built the pole barn on top. I live in an area that calls for pole to be 4 feet in virgin soil, the builder put some down 2 feet, in the sand and some 3 feet, in the sand. Now the whole thing has huge pits around the poles and the doors won't shut any longer, it's been a month!! Builder says it is normal. I am afraid of what else it will do with the posts not down too deep, any suggestions."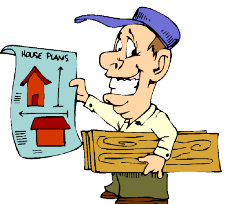 Hopefully you have not paid the builder. It sounds like you have a plethora of potential challenges going on. This is the order in which I would address them:

First – contact the Building Inspector who signed off on the building inspections. He or she should be asked to prepare a list of corrections which must be completed in order to obtain an occupancy permit.

Second – have the Engineer of Record who sealed the original building plans do a field inspection of the building and prepare a list of deficiencies which need to be corrected.

Third – take the two lists from above and the contract between you and your contractor to an attorney who specializes in construction law. The attorney can then prepare the appropriate documents to be sent to the contractor giving the builder a set time frame (which may be spelled out in the contract documents) in which to correct the deficiencies.

There is a strong possibility the contractor will ignore your attorney, hopefully the contractor has sufficient assets for you to attach in the event you are the prevailing party in legal action. This is one of the reasons I strongly encourage anyone who is hiring a building contractor to require the posting of a performance bond as a guarantee the work to be performed is actually completed in accordance with the contract documents.

More about contractor bonding can be read here: https://www.hansenpolebuildings.com/2012/07/contractor-bonding/.