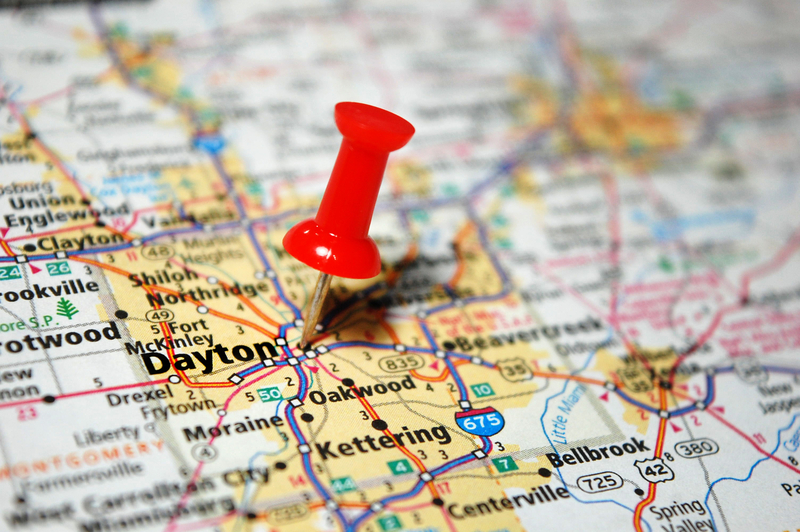 Hansen Pole Buildings is proud to serve Dayton, Ohio, with pole barn kits that are versatile, durable, and easy to construct. Dayton residents use pole building kits for a number of purposes, commercial, residential, and agricultural alike. Ready to start building a pole barn in Dayton? Get a free quote from Hansen Pole Buildings now.
Pole barn and pole building kits are popular in Dayton and other Midwestern states: Illinois, Indiana, Iowa, Kansas, Michigan, Minnesota, Missouri, Nebraska, North Dakota, South Dakota, and Wisconsin.
We offer a variety of design options and customizations, along with the most competitive prices for pole barns in Dayton. We'll even match the price of a pole barn if another company offers you a lower quote for an identical kit.
Pole Barns are popular in these other Ohio cities too:
Dayton Pole Barn Building Types
Pole barns are well-loved for their simple construction, durability, and customizability. Here are some popular reasons to buy a pole building kit in Dayton:
Dayton pole building homes are great for those who want the freedom to design their own homes. They are easy to construct and incredibly affordable. If you've always imagined your home looking a certain way, you can customize your kit to match your vision.
When you aren't driving across the country, you need somewhere safe to park your home on wheels. Pole barn RV storage buildings are the simplest and most budget-friendly solution.
If you enjoy painting, woodwork, welding, or any other hobby or trade, workshop buildings will give you the private space you need for a reasonable price.
Even parking on the street isn't as easy as building a garage pole barn kit where you can keep one or several vehicles.
Build the Pole Barn Home of Your Dreams
Hansen Pole has tons of different pole building kit options available in Dayton. Some popular types of pole buildings include:
Find the Best Local Pole Barn Builder in Dayton
There are a few different ways Dayton pole barn builders can go about putting their kits together:
Build It Yourself
Post-frame construction is simple even for those without any building experience, and we include step-by-step instructions to make it even easier for DIYers. The reward? Immense satisfaction and thousands of dollars saved on building costs. If you run into any issues anyway, we're here to assist you.
Dayton Construction Companies
Some local construction companies may take on pole building projects for a fee. Search the Dayton area for construction firms that have experience with pole building kits.
Dayton Pole Barn Contractors
Private contractors around Dayton are also available to help with pole building construction. If you need help finding one, we're happy to make recommendations (but please note that anyone we might refer to you will not be a Hansen Pole Buildings employee).
Pole Building and Pole Barn Pricing
Dayton pole barn prices are generally divided into three size-based ranges:
Small Pole Barn Prices
Small pole barns, which are typically used for one-car garages, small sheds, and equipment storage, are our most affordable pole barn option. Adding customizations may increase the price of your design.
Medium Pole Barn Prices
Medium pole barns are another easy, affordable option for those that need a bit more space. Popular uses for medium pole barns in Dayton include:
Large Pole Barn Prices
Need to store an airplane? No problem! Large pole barns are the economical choice for anything that requires vast storage space. Large pole building kits are meant for:
Get A Free Quote!
Pole Barn Kits Also Available in These Regions
Not looking for a pole barn in Dayton or the rest of Ohio? Our pole building kits are also available in the following regions:
Northeast Region:
Order pole building kits in Connecticut, Delaware, Maine, Massachusetts, New Hampshire, New Jersey, New York, Pennsylvania, Rhode Island, or Vermont.
Southeast Region:
Pole barn kits are available in Alabama, Arkansas, Florida, Georgia, Kentucky, Louisiana, Maryland, Mississippi, North Carolina, South Carolina, Tennessee, Virginia, and West Virginia.
Western Region:
You can get pole building kits in Alaska, California, Colorado, Hawaii, Idaho, Montana, Nevada, Oregon, Utah, Washington, and Wyoming.
Get Started Today
Whether you need a pole barn kit delivered to Dayton, Cleveland, or Cincinnati you can trust Hansen Pole for the most durable pole barns in Ohio listed at the best price. We're happy to answer any questions you may have – simply give us a ring at 866-200-9657 to speak with a pole barn expert today.
Get A Free Quote!