This Wednesday the Pole Barn Guru answers reader questions about volume of concrete needed to support a 300lb sign, pros and cons of both 26 gauge and 29 gauge steel, and replacing skylight panels.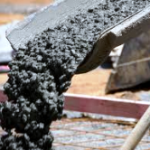 DEAR POLE BARN GURU: I need to know how to calculate how much concrete would support this sign at 10ft with a 6 inch metal pole sign weighs 300lbs. BILL in TACOMA
DEAR BILL: Required amount of concrete will be based upon design wind speed and Exposure where sign will be placed, height of sign above grade and surface area of sign. You would be best served to reach out to a local Registered Professional Engineer, who can provide a sealed design for you (may be required by your permit issuing authority as well).
DEAR POLE BARN GURU: For steel roof panels and siding, what are the pros and cons of both 26 ga. and 29 ga. panels? Do the 29 ga. panels have a higher steel yield strength (80 ksi)? TOM in SMITHVILLE
DEAR TOM: Cons of 26 gauge steel roofing and/or siding are added investment and lower steel yield strength (usually 50 ksi or less). For more thoughts on this discussion, please see https://www.hansenpolebuildings.com/2020/11/do-barndominiums-need-29-gauge-steel/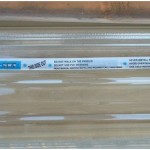 DEAR POLE BARN GURU: We need to replace some sky light panels on one of our older sheds. The roof and current panels are on 12″ center ribs. Do you have sky light panels that will fit my building DAN in ALMA
DEAR DAN: Sadly you are now faced with deterioration issues coming along with fiberglass panels placed in roofs. We provide panels with high ribs every nine inches on center. I would recommend you visit with the ProDesk at your nearest The Home Depot, with exact measurements of your steel profile, as they may be able to order in what you need.