Can You Provide Me With Engineer Sealed Blueprints?

Reader PARKER in PORT SAINT JOE writes:

"I'm looking to get a pole barn built and for my county I need engineer stamped prints before i can pull a permit, can you provide me with blueprints for the size I am wanting?"

www.HansenPoleBuildings.com is America's leader in providing fully engineered, 100% custom designed, post frame building and barndominium kits, with multiple buildings in all 50 states. Your deliveries come from one or more of our thousands of shipping (minimizing delivery costs) – so chances are excellent we are 'close' to you (as well as supporting your local economy)!



Your new building kit is designed for an average physically capable person, who can and will read and follow instructions, to successfully construct your own beautiful building shell, without extensive prior construction knowledge (and most of our clients do DIY – saving tens of thousands of dollars). We've had clients ranging from septuagenarians to fathers bonding with their teenage daughters erect their own buildings, so chances are – you can as well!

Your new building investment includes full multi-page 24" x 36" structural blueprints detailing  location and attachment of every piece (as well as suitable for obtaining Building Permits), our industry's best, fully illustrated, step-by-step installation manual, and unlimited technical support from people who have actually built post frame buildings. Even better – it includes our industry leading Limited Lifetime Structural Warranty!

Our engineers will only seal our plans when we are providing your materials, as otherwise they cannot guarantee materials specified by them will actually arrive onsite.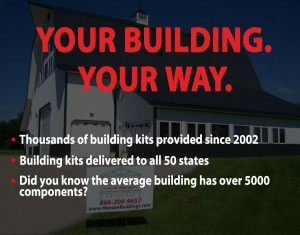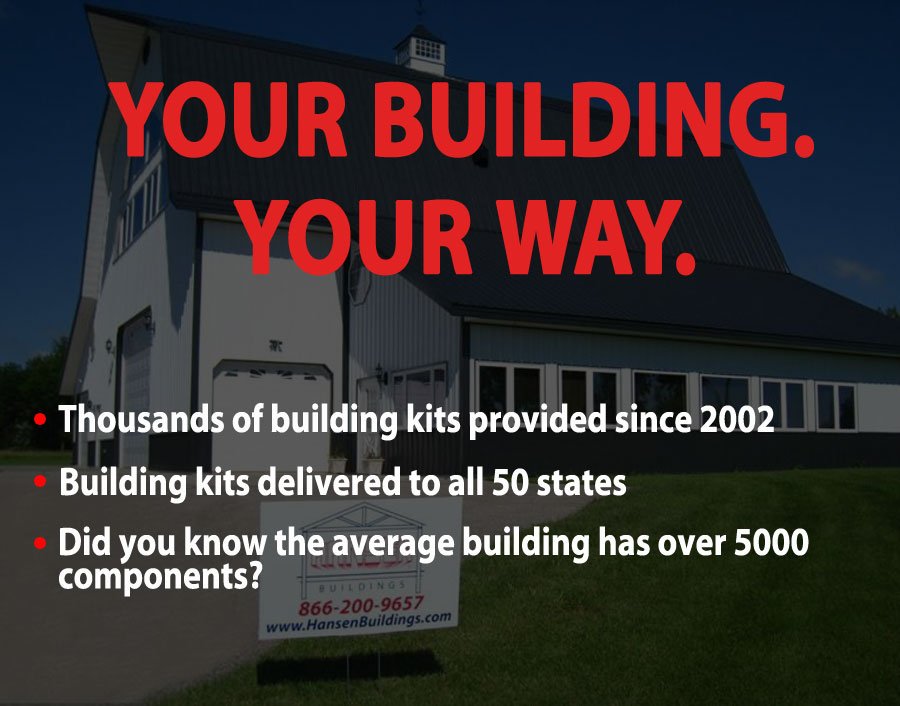 For those without time or inclination, our plans will lead any building erector you may select who will actually follow them and utilize our Construction Manual, to a successful outcome.

A CAUTION in regards to ANY erector: If an erector tells you they can begin quickly it is generally either a big red flag, or there is a chance you are being price gouged. ALWAYS THOROUGHLY VET ANY CONTRACTOR https://www.hansenpolebuildings.com/2018/04/vetting-building-contractor/
We would appreciate an opportunity to participate in your new pole building. Please email your building specifics, site address and best contact number to our Design Studio Manager Caleb@HansenPoleBuildings.com 1(866)200-9657 Thank you.