This week the Pole Barn Guru addresses reader questions regarding the ability to hang a ceiling addition in a Hansen Building, if it is better to hang drywall parallel or perpendicular to framing, and if Hansen can replace a ridge vent in Buffalo, NY
DEAR POLE BARN GURU: I purchased a 25′ x 35′ kit from you and was wondering if I can hang a ceiling in my pole barn? I have 11′ or 12′ trusses on center and was worried about the strength of the trusses to hold more weight. THOMAS in NEW TRIPOLI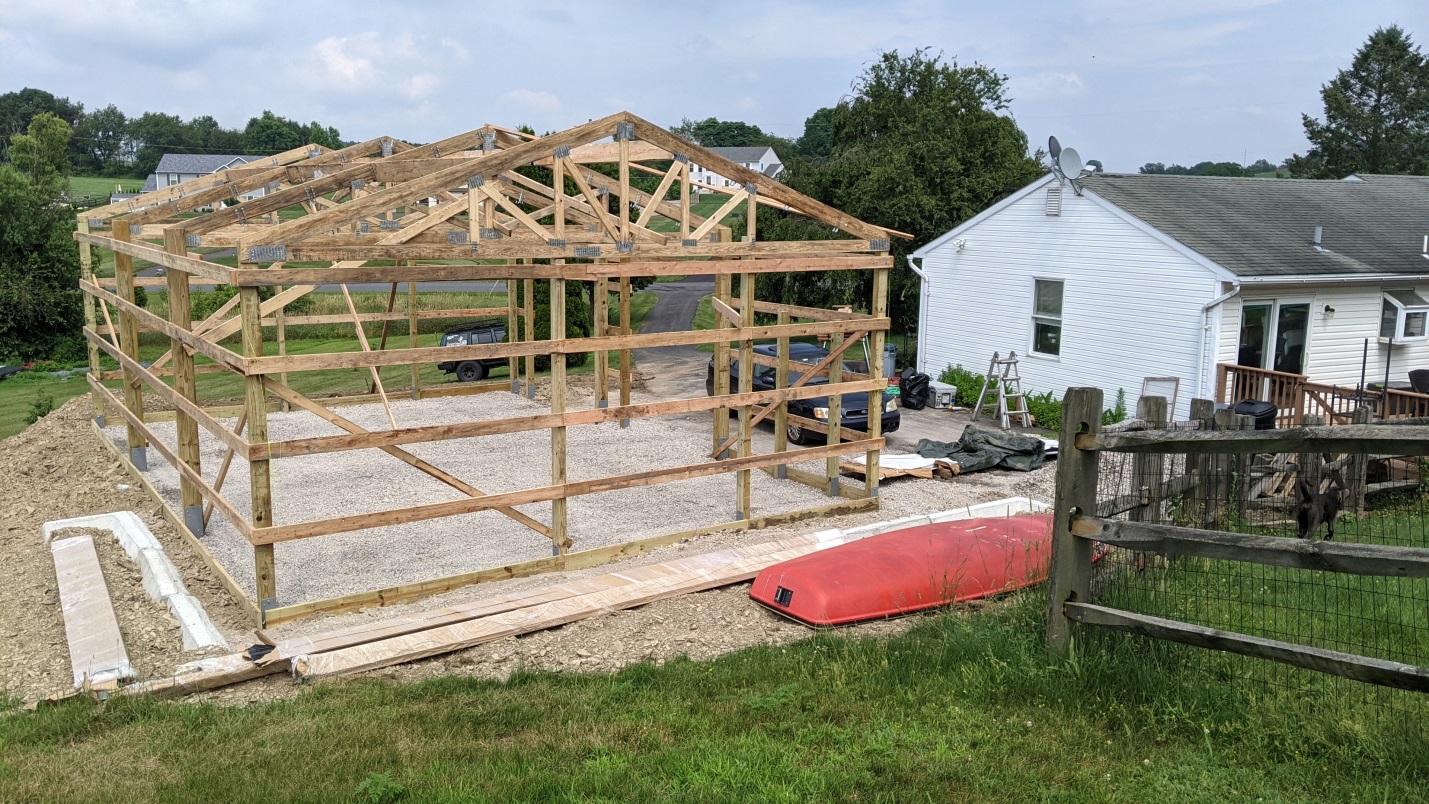 DEAR THOMAS: Your building's roof trusses are designed to support a five (5) psf (pounds per square foot) dead load from the bottom chords. This would be sufficient to carry 2×6 ceiling joists 24 inches on center on hangers between bottom chords, as well as 5/8″ gypsum wallboard (drywall) and blown in or batt fiberglass insulation.
Please note – in your provided photo wall girts have been externally mounted, they have been engineered to be placed bookshelf style, as externally mounted girts on 11′ and greater spans will fail due to bending and will excessively deflect. They should be removed, trimmed and placed to match engineered plans. Also – end trusses are to be notched into columns 1-1/2" to provide proper and adequate bearing. They should be carefully removed, notches cut, then properly placed.
DEAR POLE BARN GURU: I got my final inspection last week, so I have finished the workshop according to the county. Now I am working on the insulation and interior wall and ceiling finishing. For insulation, I am using R-19 craft faced batting for both walls and ceiling and might later add blown in above the ceiling to further increase the R value.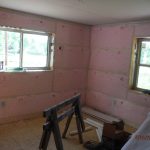 I have a question on the best orientation for the drywall for ceiling and walls. It seems that running the sheets perpendicular to the ceiling purlins and commercial girts would provide greater strength than parallel. What is your experience? I am planning on using 5/8 inch board.
Thanks, LEE in HUNTSVILLE
DEAR LEE: For best installation you will want to run drywall perpendicular to framing (e.g. vertically on walls) https://www.hansenpolebuildings.com/2019/09/11-reasons-post-frame-commercial-girted-walls-are-best-for-drywall/
Ideally, you should use unfaced insulation in your ceiling, this allows any warm moist air within your building to escape into attic space and be properly exhausted through ridge vent.
DEAR POLE BARN GURU: You're listed as building pole barns in Buffalo, NY. I want to find someone that can replace my ridge vent that goes the full length of the building. Who do you recommend in the area and what choices do you have for a new vent for me? GARY in BUFFALO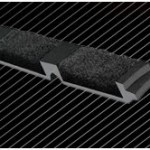 DEAR GARY: If your steel panels are 3′ wide, with 5/8″-3/4″ high ribs every 9″ we can provide form fitted ridge closures, if so, please reach out to Materials@HansenPoleBuildings.com with your zip code and length of ridge line for pricing and availability.
Most of our clients are DIYers, should you need an installer, we would suggest your try posting in your nearest Craigslist under "GIGS".