Engineer Andy Ponders Insulation and Condensation

Loyal (and prolific) blog reader ANDY in OXFORD writes:

"First, THANK YOU for providing so much valuable information in your blog, free of charge. I'm an engineer, quite handy, with construction experience. But everything I know about post frame construction, I learned from you. I've been planning for over a year, and I've read your first 1700 or so blogs. I'm about to place an order with Catherine Suarez, (she's been very patient, by the way) for a 30x36x11. 6/12 roof with vented soffits and ridge, gable overhangs, and dripstop on roof steel. Location is north Mississippi, 30's in winter, 90's in summer with 60% to 80% humidity any time of year. It will be used as a dedicated woodworking shop, heated just above ambient in winter (except when I'm working there) and cooled only when I'm out there (rarely) in summer. I know you must get tired of insulation/condensation questions because you get so many of them. But it's not something that's intuitive to most of us. It's the thing I'm least confident about. And I HATE rusty cast iron. I plan to install plywood or OSB ceiling with blown insulation above. House wrap between wall steel and girts (I would have never thought of house wrap), and craft-backed insulation between the commercial girts. Oh yes, and a good vapor barrier under the slab. So my question is . . . is this sufficient? What would Mike do??Thanks again for what you do."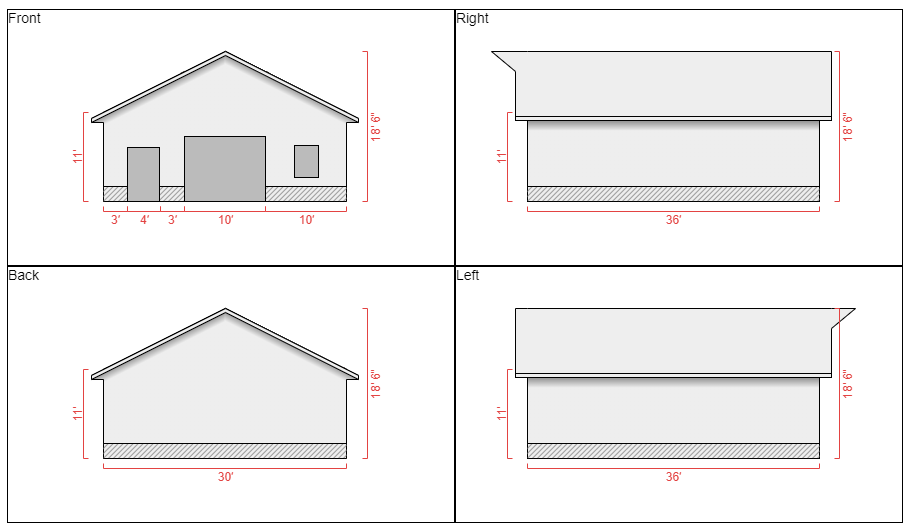 Mike the Pole Barn Guru writes:
Thank you very much for your kind words, they are greatly appreciated. If I ever have to give a technical presentation on post-frame buildings, can I recruit you for my front row?

Post frame construction appears so simple at first glance, yet is highly technical and (like most things) it is in the details where they either work as expected or fall flat (literally). A set of calculations for even a simple rectangle can easily run over a hundred pages in verifying every member and connection!

Catherine is a dream. I love her clients as they know exactly what they are investing in and it makes for an extremely smooth process for all involved.

For some reason insulation and humidity are crucial areas seemingly left as an afterthought in far too many builds, often when it is too late to make economically sound corrections.

Lafayette County, Mississippi is in Climate Zone 3A (for reference). If you were building for a residence, 2021's IECC (International Energy Conservation Code) would have R-49 ceilings, R-20 walls and R-10 slab perimeter insulation down two feet.

What would I do?

Even though you are probably not doing radiant in-floor heat, I would lay R-10 EPS insulation sheets on top of a well sealed under slab vapor barrier. If not, when it is 90 degrees F. and 80% humidity, the dew point is 83 degrees F. Your soil temperature could well be less than 70 degrees F., meaning you will have a damp floor from condensation.

For walls, a Weather Resistant Barrier and bookshelf girts are both winners in my book! I have become a proponent of rock/stone/mineral wool unfaced batts as they remain unaffected by moisture (and humidity) with a well-sealed 6mil clear poly vapor barrier inside. You have probably read this article: https://www.hansenpolebuildings.com/2013/03/roxul-insulation/

Ceiling – I do still like blown in fiberglass for value vs. return. I would specify 18 inch energy heel trusses to allow for full thickness of R-49 insulation from wall-to-wall, in conjunction with vented eaves and ridge.

You will want to make certain you order a well insulated and wind-rated overhead door for your woodworking shop. Keep in mind, door manufacturers do tend to stretch reality with their insulation claims https://www.hansenpolebuildings.com/2017/02/high-r-value-overhead-doors/.