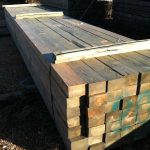 For those who are considering a Do It Yourself (DIY) post frame barndominium, shouse or just a good old barn – not everyone can work at it expediently, or rouse enough person power for a barn raising. There do exist some options.
Reader LEE in LOUISIANA writes:
"I am in the process of conceptual design for an implement barn. However, my preference is to skin the exterior barn with old, milled reclaimed fir that I have available to me. From what I have found online, most Pole Building companies offer standard designs with conventional metal siding. However, it is my understanding that the same structural design for a metal building will not be adequate for the extra weight of woodplank siding, in lieu of the higher static and dynamic structural loads. Additionally, I would like to do most of the construction labor myself (with assistance from friends with construction background), in the interest of spreading out the construction process in different phases. As such, for this case, I am inquiring about a service to provide custom, stamped plans for a pole barn. I have read the advice and recommendations regarding engineered, stamped plans, and that it is not Hansen's position to be in the 'plans' business. However, in this particular case, could Hansen work with me to provide custom, stamped plans to accommodate my preferred execution plan? I look forward to hearing your response. Thank you, Lee"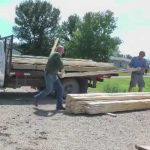 Mike the Pole Barn Guru  writes:
Actually structural design changes in post frame buildings are due to deflection limitations. Walls supporting other than just steel siding and/or steel liner panels do not have to be as stiff as ones to support other products (such as your reclaimed fir). While we do not supply engineered plans only, we can work with you to stagger deliveries to meet your phase schedule. If an impending price change to a component would occur, you would be given an option to either take delivery, or to delay delivery and pay differences in component costs. Your Hansen Pole Buildings' Designer can further discuss this with you.

I would recommend using a Weather Resistant Barrier (https://www.hansenpolebuildings.com/2016/01/determining-the-most-effective-building-weather-resistant-barrier-part-1/) under your barn boards, in order to keep any potential moisture from passing through your walls from outside.

For extended reading about Code requirements for Weather Resistant Barriers please see: https://www.hansenpolebuildings.com/2019/04/ibc-requirements-for-building-wrap/.