Syracuse, Nebraska Approves Shouses!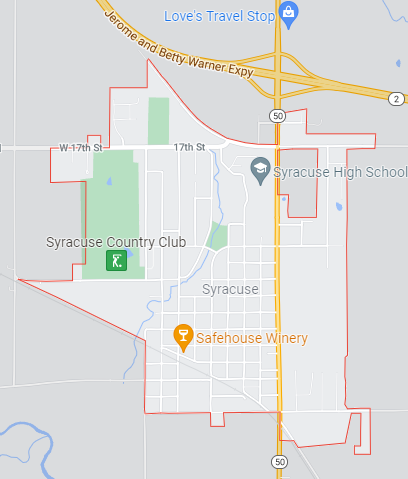 Syracuse, Nebraska was laid out in 1869 when it was certain railroads would be extended to it. With a population of roughly 2000, Syracuse is pretty well smack dab centered in Nebraska, in Otoe county.

While Syracuse might be small in numbers, they are forward thinking in following what is trending in housing in our country – barndominiums and shouses (shop/houses).

From an article of September 9, 2021 by Patty Buchholz and published on News Channel Nebraska:

"The website Pinterest offers over 160 images of a trend where designs of pole barns, metal sheds and shops are being used for living quarters called a "shouse" and now there may be some coming to Syracuse.
The city council voted in favor of an ordinance Wednesday that will allow Building Inspector Bruce Neemann to issue permits for shouse construction.
Neeman told the city council he has had several inquiries about the "barndominium" concept, which are typically metal buildings used for living and storage.
Councilman Jerry Werner expressed concern regarding the square footage of living space that would be needed to qualify as a shouse, rather than just a shed.
The council approved the shed/house combination for land zoned transitional ag and in residential areas with a conditional use permit."
Considering one Facebook group alone, "Barndominiums Under 150k" has grown in membership by over 50,000 in 30 days – it will not be surprising to see more jurisdictions riding this popular and affordable trend.

If you are considering building a barndominium or shouse, start by reaching out to your jurisdiction's Planning (or similarly named) Department to see what restrictions there might be: https://www.hansenpolebuildings.com/2020/01/your-barndominiums-planning-department/
Should you be told, "You can't build it here", please get a copy of any applicable WRITTEN ordinance (experience leading me to realize rarely does one exist) and forward it to me at PoleBarnGuru@HansenPoleBuildings.com. I will review it and go take on City Hall (or County Courthouse) for you.