Doesn't Like Idea of a Concrete Slab Foundation

Loyal reader ASHLEY in KELSO writes:

"I will be building in southwest Washington – Cowlitz County. We are wanting around a 2800 square foot home. I do not like the idea of a concrete slab "foundation", we are going with crawl space (I read your blog on that =) ) I have just a few questions. Do you offer your services in Cowlitz County? What permit codes should I be looking for when contracting out/doing it ourselves to make this into a home? Not only is this our first build, it will be done by us so Will contracting out be more expensive for a pole barn home since it's not a typical stick built? Or is the work roughly the same? Hope this all makes sense. Thank you so much."

Well Ashley makes total sense.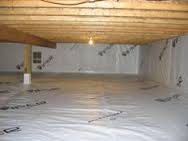 Hansen Pole Buildings actually provides more buildings in Washington State than anywhere else in the country! In Cowlitz County alone, I would not be surprised if you couldn't find well over a hundred of our buildings.

You will find crawl spaces to be a very effective alternative to slab on grade using fully engineered post frame construction and we see more and more people interested in this as a design solution. Personally, my knees would scream at me if I had to stand on concrete for more than perhaps 15-20 minutes.

Self-contracting will save you a good chunk of change (often 25% or more) and if you are reasonably physically capable and will read our step-by-step assembly instructions you can successfully erect your own beautiful building shell yourself. You will find a post frame building shell goes together quicker than stick built, because there are frankly fewer pieces to handle!

Any subcontractors for electrical, plumbing, HVAC should be roughly similar in price whether stick or post frame – your savings comes from being your own general contractor, DIYing as much as possible and a huge reduction in foundation investment.

Here is your Planning and Building Department 'homework' to get you started:

https://www.hansenpolebuildings.com/2020/01/your-barndominiums-planning-department/

https://www.hansenpolebuildings.com/2020/08/building-department-checklist-part-i/