Today's blog courtesy of J.A. Hansen, co-owner of Hansen Buildings
OK, Mike the Pole Barn Guru asked me to write about kitchens, so here goes.
Seven years ago (give or take a couple) Mike and I got the new custom made cupboards for our kitchen and there were LOTS of cupboards. When my four sons saw them they gave Mike and I a bad time over having "too many".  Never did I expect to zoom ahead to 2020 and find my cupboards would be full to overflowing. Not to mention we have a 5′ x 12′ walk in pantry off the entry door to our 2400 square foot living space. We should have built more!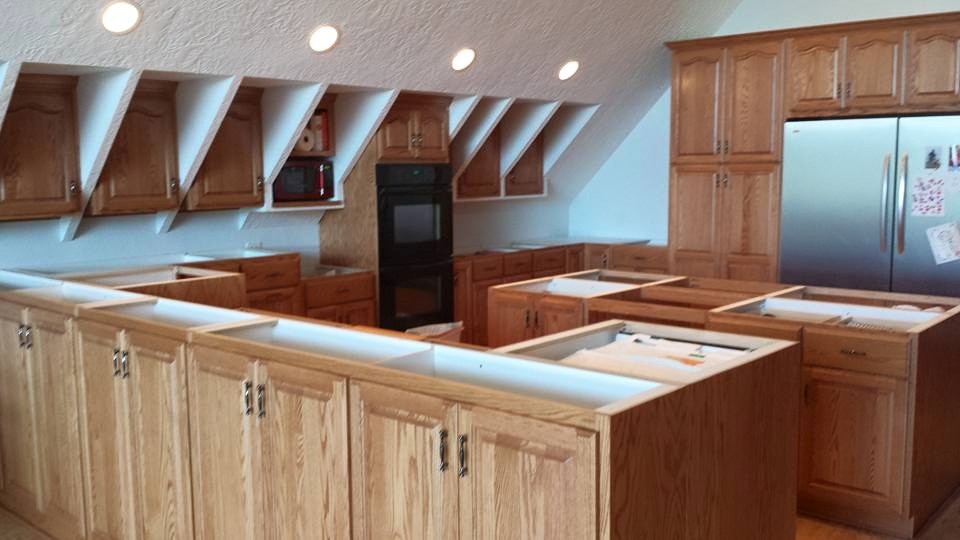 Five years ago on the 26th of September my motorcycle and I went over the edge of a ravine off the I-90 interstate on our way back from South Dakota to Spokane, WA where we had our principle residence. I became a T-6 Spinal Cord Injury, along with most of the ribs on my right side broken. Previous to this I never would have guessed in a million years I'd end up in a wheelchair.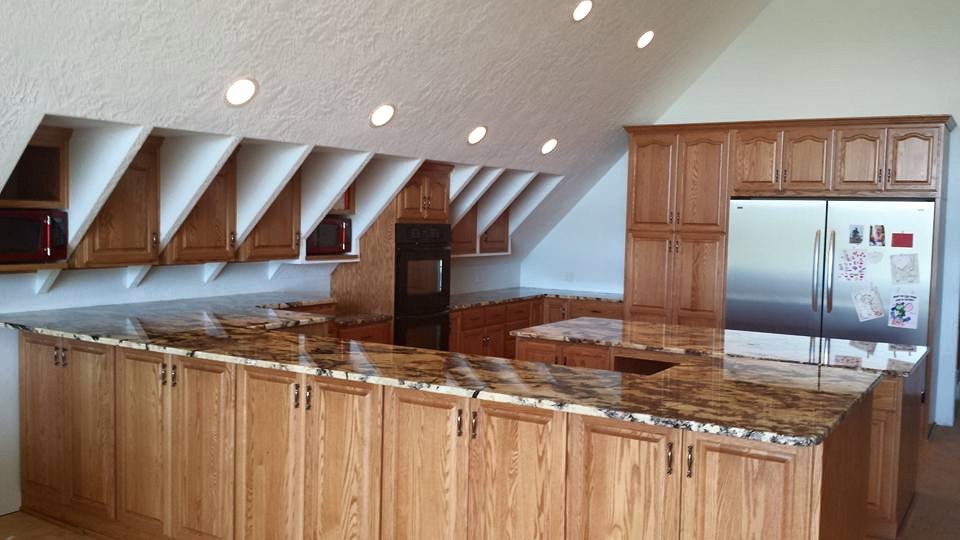 My new "ride" became a purple (my tribute to the MN Vikings) M300 power wheelchair. We soon figured out many of the cupboards we had specially designed for us would be a blessing despite us not having designed them for me being in a wheelchair.
What we did right.
In the center of the kitchen is a 4′ x 8′ island. It has cut-outs for Mike and to sit up to the island where we spend most of our meals. The cut-outs were extra wide, making it easy for me to maneuver my chair into the slot and elevate my chair to sit right up to the island. Two things I did for my new power wheelchair that affords me more independence in the kitchen. As I mentioned, I can elevate my chair to reach the tall island height. My chair can elevate 14″ which is a great asset in reaching cupboard shelves and fridge/freezer shelves.  My chair can also turn "on a dime" making it easy to reverse directions in the middle of any aisleway.
Most of the aisle-ways are wide, affording me the ability to turn  a complete circle in any space between the cupboards and the island without scratching any of the beautiful oak.
The fridge and freezer are "all fridge" and "all freezer" which gives us more storage space within each of them. We have them elevated on pedestals a foot off the floor, giving me ample room to store items on the bottom two shelves that mostly pertain to me. They are at the perfect height for me in my wheelchair. And again, I can elevate my chair 14″ to reach all the way up to the top shelf!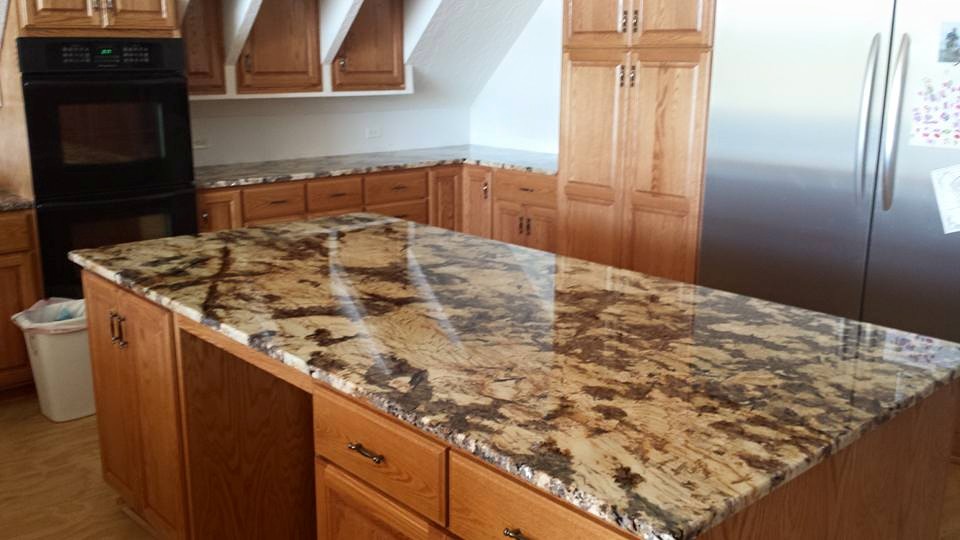 The pantry has all roll out shelves, so I can reach any item in the bottom three shelves which are used most often. Lesser used items are on the top shelf, which I can access with elevation of my chair.
Both dishwashers (yes, Mike insisted on two, to which I am eternally grateful) are also up on a pedestal, giving me easy reach into the bottom and top racks. I'll admit I don't use the dishwashers very often. Mike and I have division of  labor, he does the dishwashers and I do the laundry. No fights over loading the dishwasher or how to fold the towels!
The microwaves, again two for Mike's design, were originally to be on shelves up above the countertop. I would not have been able to reach them. Mine ended up on the counter where I can easily access it.
What we could have done better.
The kitchen sink should have been designed with it being open underneath for me to wheel under and access the faucets. I use a spatula to turn the water off and on, which is not the worst thing in the world. Aesthetically I would not have liked seeing the plumbing below the sink. So for me, I like it just the way it is. With my chair elevated a foot or more, I can easily access both sides of the double sink. We did have the drinking water faucet installed into the side of the sink, where I can easily turn it on and off. The grand-kids like having it closer as well, so there is no need for a stool….which would have been in the way of my chair.
Another thing I would have liked was a trash compactor. We had one in our house in Spokane and loved it. It was just an oversight on our part.
If you are designing your barndominium home for a wheelchair, with or without power, make all your openings and aisleways 40″ or wider. You will be glad you did!
Most of the design features of our kitchen were done before my accident and pre-wheelchair.  I am thankful for the independence allowing me to function as well as any non-disabled person. This morning I baked three different kinds of bread: coconut cream, lemon poppyseed and French vanilla with nuts. I finished off with canning four quarts of tomatoes. l
The best part is…Mike gets to do the baking dishes!