This Monday the Pole Barn Guru answers reader questions about building on a slab or with a crawl space, insulation for a shop, and if a person is able to build near a leach field.
DEAR POLE BARN GURU: I appreciate the building technology used when building a residential pole barn. I am not yet convinced about a slab floor. Although radiant heat is a plus I have two concerns. 1st I'm not sure of the impact when walking on concrete and what is done about air conditioning the building. Have you seen pole framing on a stem wall crawl space deck. Thanks. JOHN in SUMMERSVILLE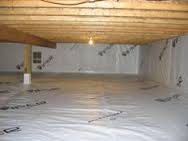 DEAR JOHN: Although our own shouse has geothermal radiant floor heating and cooling (https://www.hansenpolebuildings.com/2016/12/modern-post-frame-buildings-geothermal/) I tend to agree with you about what surface I would like to live upon. If I had to stand on concrete for very long, my knees would be screaming at me. We have provided many post frame buildings built over crawl spaces, with most using embedded columns and attaching raised wood floor supports to them. This is far more cost effective than pouring a stemwall (we have had clients go this route as well). For extended reading please see https://www.hansenpolebuildings.com/2019/03/slab-on-grade-or-crawl-space/.
DEAR POLE BARN GURU: I'm working with Greg Lovell on a building design. Pole barn 30 x 48 x 10 will be walled of to two 24 X 30 shop areas.
My question is on insulation, I've read you recommend a ceiling and insulating above that with a vented ridge.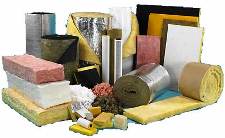 So… if this is not going to be a building I heat 24/7 and never cool. Can I get by with reflectix under the metal roofing and insulating between the purlins with unfaced insulation, if I'm only going to heat it when I'm in it during the winter (heat with a wood stove).
Your post says if I do it this way I need to construct an air gap between the purlins and the roofing material, given the above scenario do I need this air gap if I only heat it a few times a week during the day? Obviously if I do need the air gap the ceiling would be a better way to go. LEE in IDAHO FALLS
DEAR LEE: Code does require airflow above insulation from eave to ridge with this scenario. An option might be to use two inches of closed cell spray foam insulation applied directly to roof steel underside. This would eliminate a need for a Reflective Radiant Barrier as well as ventilation above it. Closed cell spray foam should run roughly two dollars per square foot of roof surface and provide about R-13.
Advantage of a ceiling with insulation blown in is you only heat area below ceiling. Should you or some future user decide to climate control, this would provide a big start.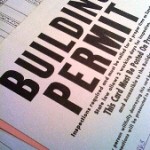 DEAR POLE BARN GURU: Can you build a pole barn at the bottom of a leach field? TRACE in JAMUL
DEAR TRACE: Yes you can. Typically most jurisdictions require any non-full foundation buildings to be at least 10 feet from any leach line. Consult with your local Health Department for requirements for your jurisdiction.