Today the Pole Barn Guru assists with questions about adding an overhang to an existing structure, replacing two buildings on site, and moving an existing structure.
DEAR POLE BARN GURU: Hi I just saw your blog posts on the web and wanted to ask you my barn has no overhang on the ends and when it rains it comes in under the garage door. Is it feasible to take the last run of roofing off and scab in about 3 ft of rafters and then cover that with more metal or fiberglass and put the trim on.   
The roof Peak is about 18 feet to the floor and the building is 30 by 60 thank you I have attached a picture. WAYNE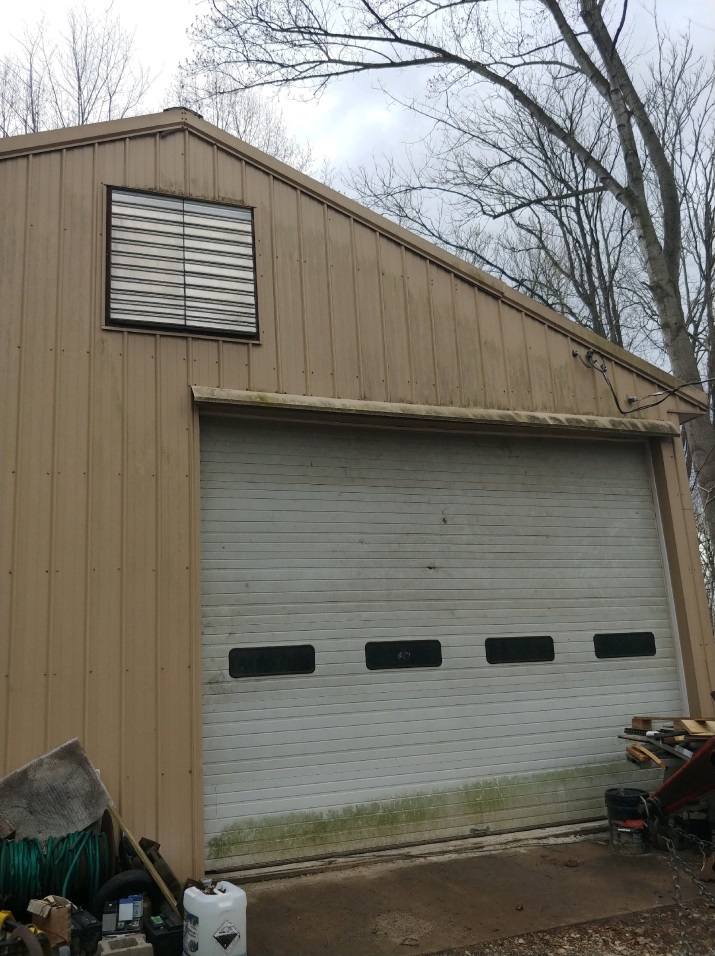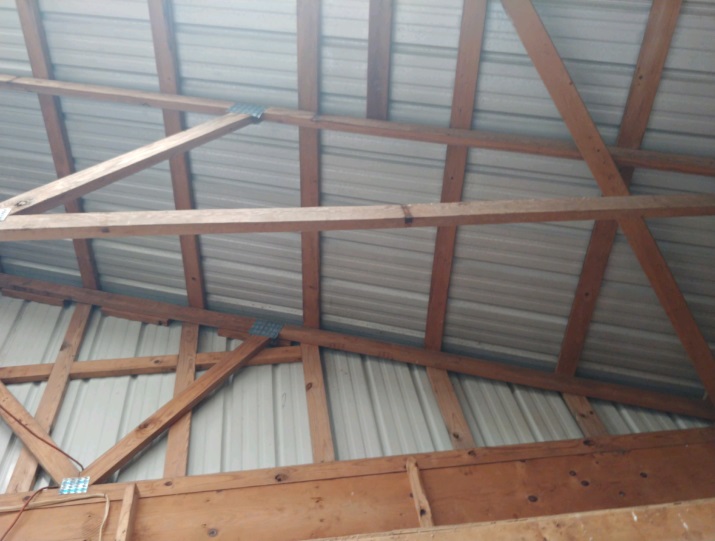 DEAR WAYNE: You should have this reviewed by a Registered Professional Engineer, prior to moving forward.
Remove rake trim and slide a 2x4x10 #2 in on top of trusses next to each existing purlin, until truss at eight feet in has been crossed. Carefully screw upwards through truss top chord at an angle into new purlin with two Simpson 9212 drive screws on each side of truss, making sure to not penetrate roof steel. Maximum you can overhang end truss will be two feet, so you should be able to attach a 2×6 fly rafter to ends of your now overhanging roof purlins. I would recommend you enclose overhang underside with some sort of soffit panel to keep flying critters from making homes in your new end overhang.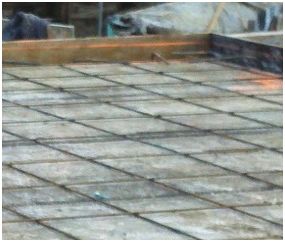 DEAR POLE BARN GURU: I'm in the early stages of replacing two attached buildings. One building is a 2 car stick built garage, the other is an pole barn for a total size of 24×60 they are attached at the roof. Long story short needs existing vinyl siding/asphalt shingle roof replaced and a couple poles in the barn. Concrete slabs in both are in great shape, we want to bring fill in and raise the grade about a foot. Now my question. Should the existing slabs be demoed and left in place, can we just bring in stone fill and raise the grade and leave slabs intact? BARRY in OWENSBORO
DEAR BARRY: Unless you have a void underneath your existing slabs, you should be fine leaving them in place. Use sand or sandy gravel over the top of existing and place a vapor barrier over your fill (I recommend a 15mil plastic).
Although you did not ask, since you are doing potentially significant siding and roofing replacements, you might want to consider using roll formed steel as it will be most durable and cost effective.


DEAR POLE BARN GURU: Had a 40 by 60 pole barn installed 6 years ago. Am taking it down and relocating to a new site. The main 6 by 6 treated posts (of course) had cylindrical blocks about 12 by 4 inches put in each hole, and back filled with dirt (no concrete to my knowledge)
Question: How would you reinstall the posts? Footings, same cylindrical blocks, dirt / concrete? ANDRE in OWOSSO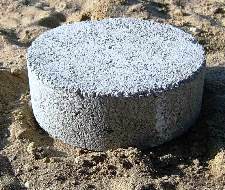 DEAR ANDRE: Those cylindrical blocks are known as cookies (https://www.hansenpolebuildings.com/2012/08/hurl-yourconcrete-cookies/) and are probably woefully inadequate.
Without knowing specifics of your soils conditions and loads, I (or better yet a Registered Professional Engineer) cannot make an informed recommendation as to required diameter, I would imagine a minimum of 24″ however. Holes should be dug to at least frost depth. An engineer would probably come up with a design solution similar to this: install an uplift plate along the lower edge of one side of the column (https://www.hansenpolebuildings.com/2018/12/uplift-plate/), suspend column in hole eight inches off the bottom and pour 18-22″ of premix concrete into bottom of hole and around base of column. Balance of hole should be filled with compactable material (compacted in maximum six inch lifts).