On Facebook I am a member of a group "Pole Barns and Buildings". Recently a group member posted this question: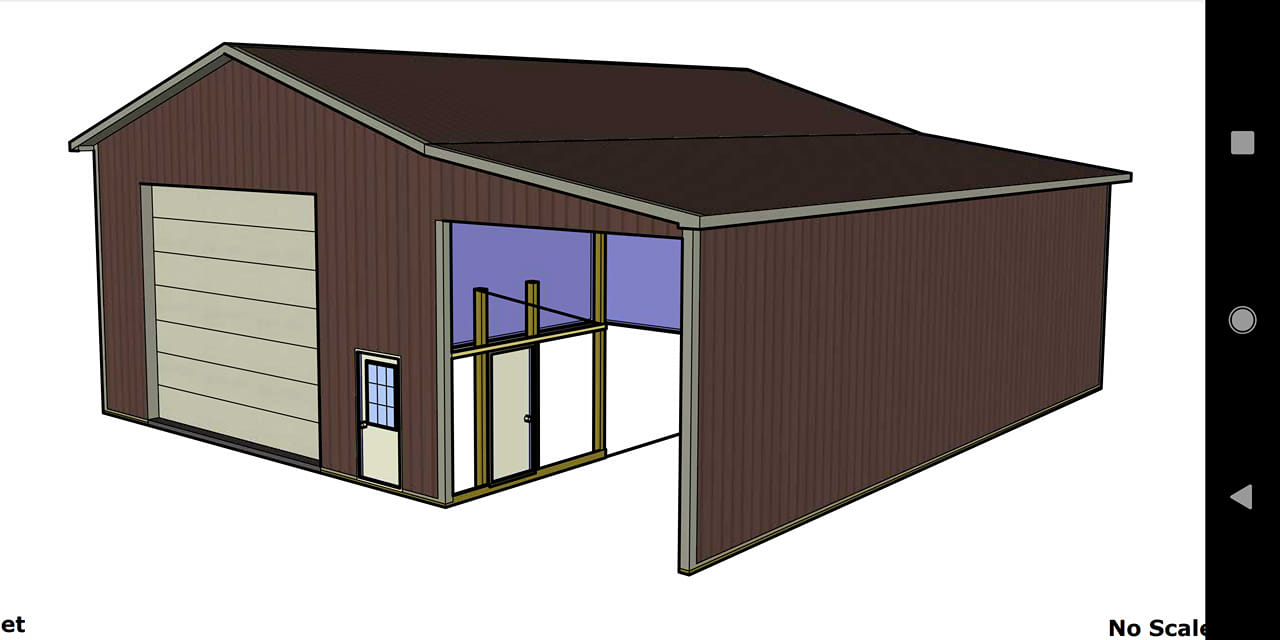 "I'm new to the group so thanks for letting me in. I'm having a 30'x48'x16′ pole barn built for a shop that will be insulated with a concrete floor. I am also putting an enclosed pull through lean-to on it for our fifth wheel with a sliding door on one end and am planning on double swinging barn doors on the other end. I can't put a sliding door on both ends since the roll up door on the shop wouldn't allow for the track across the front. My question is since each door is going to be 14'x7′ has anybody made swinging doors this big and what issues have you ran into? Any tips on the door construction? I'm planning on 4 12″ t hinges per door with a chain pull latch at the top, a cane bolt at the bottom and an old fashion 2×4 bar across the inside on z brackets (there is a walk through door from the shop). Sorry for the long post but I want to make sure I get this right the first time.
Thanks!"
A disclaimer, this is NOT a Hansen Pole Building.
Our friend is actually looking to cover this open shed end with a 14 foot by 14 foot door, made of two seven foot width leaves. If I had been designing this building, I would have made some recommendations to head off this challenge before it began.
But, why not use swinging doors?
Unless they are made from a welded steel framework, it is going to be fairly difficult to eliminate sag. And (very important for most) a remote operated garage door opener is just not going to be practical.
My design suggestion would have been to construct a 44 foot width building all at 16 foot eave. This would allow for a 12 foot side by 14 foot tall overhead door instead of dealing with swinging doors. It would also eliminate a pitch break currently shown between main clearspan and shed. When all is said and done, my option would most likely have been less expensive and more practical.