A Shouse in the News!
Casual readers might not understand what a shouse even is. My lovely bride and I happen to reside in an 8000 square foot shouse (combination shop and house) in Northeast South Dakota. (The shouse in this article is not our house.)
Whether shouse, barndominium or merely post frame (pole barn) house – chances are good you will be seeing more and more of them cropping up as people are recognizing their architectural aesthetics, cost effectiveness and ability to be self built.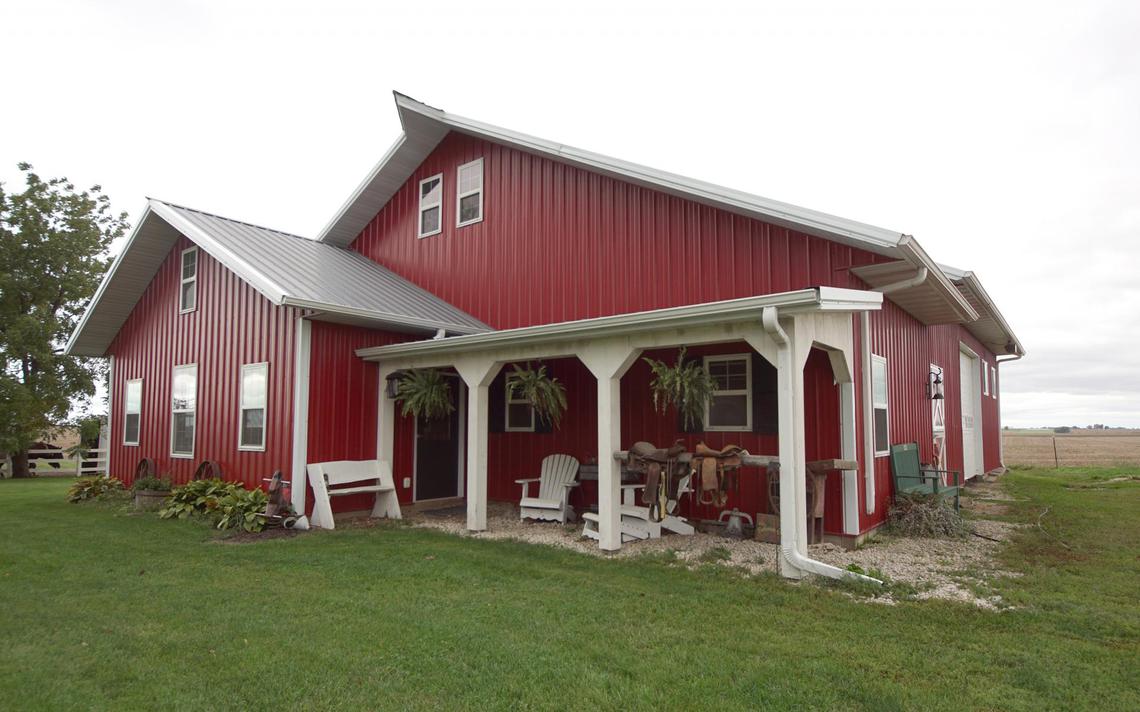 Photo from Google images
Below is from a December 14, 2019 Park Rapids Enterprise article by Lorie R. Skarpness
"Have you ever seen a shouse? A shouse is a relatively new word for a combination shop and house, and a Nevis resident approached the planning commission recently with a request to build one that is 40 by 60 feet.
Described to the Nevis City Council Monday night as a "glorified man cave with storage," it would have to meet state requirements to classify it as a living structure.
As far as council members can tell, this is the first such request in the city's history. The building inspector said the council could make suggestions for the finishing of the building. Plans have not been received for the shouse, but the individual who wants to build it stated he plans to use siding for the exterior.
He also requested having shipping containers approximately 25 feet by 9 feet to store belongings for less than a year while constructing the shouse on a large lot located in a residential zone.
Mayor Jarod Senger said he has friends who built a shouse. "There are some very nice ones," he added.
"It can be a pole barn that's like a gigantic garage and they finish off one corner of it with a front door," council member Jeanne Thompson said. "They come in there to the living space and the rest of it can be storage or a personal woodworking shop they can putz around in."
Thompson said her concern is the aesthetics of these structures. "If it does look more homelike versus a metal shed someone is living in, all of those logistics," she said.
Building on the proposed shouse would likely not start until April, if approved.
Council member Rich Johnson suggested the planning and zoning commission look into the proposal and draft some ideas for acceptable finishes for a shouse before proceeding along with an ordinance to cover future requests that may come in.
The Minnesota state building code addresses minimum size issues required for shouses."
Considering construction of a new home? Give a barndominium or shouse some consideration, you might be surprised. Here is an article with several helpful links for prospective barndominium owners: https://www.hansenpolebuildings.com/2019/10/show-me-your-barndominium-plans-please/.
Ready to take the plunge? Please call 1(866)200-9657 today and speak with a Hansen Pole Buildings' Designer.