In our last episode, we were escaping odors produced by mushroom people – now let us move forward to getting a clearer vision and a view from your new post frame barndominium's windows!
Once you have narrowed your choices down to a handful, ideally you can watch each site over a year's time – as well as gathering more information about your area. Watch for ponding after rains, or Spring runoffs, you don't want to wake up and find yourself in a slough. In snow country – what sort of drifting occurs?
Spend a few dollars and buy a beer or two for a local geotechnical engineer. You want to build upon stable soils – not prone to undue shifting and settling. One of our sons has a home high above the Missouri River East of Pierre, SD. Years of nearby river flow created a huge sand hill, upon where his now neighborhood is located. His home, and those of his neighbors, is constantly moving!
Make sure your potential site will not be in a habitat protected area. Don't invest in land and find out some rare insect only lives or nests on what you thought was going to be your forever dream home site. Wetlands can prove problematic – get to know any possible restrictions.
Are wildfires a possibility? Is area a known fire hazard? Is your fire department supported solely by volunteers (if so, be prepared for higher insurance costs)? My Auntie Norma lost everything as 2018's Camp Fire destroyed Paradise, California and surrounding areas. It can happen.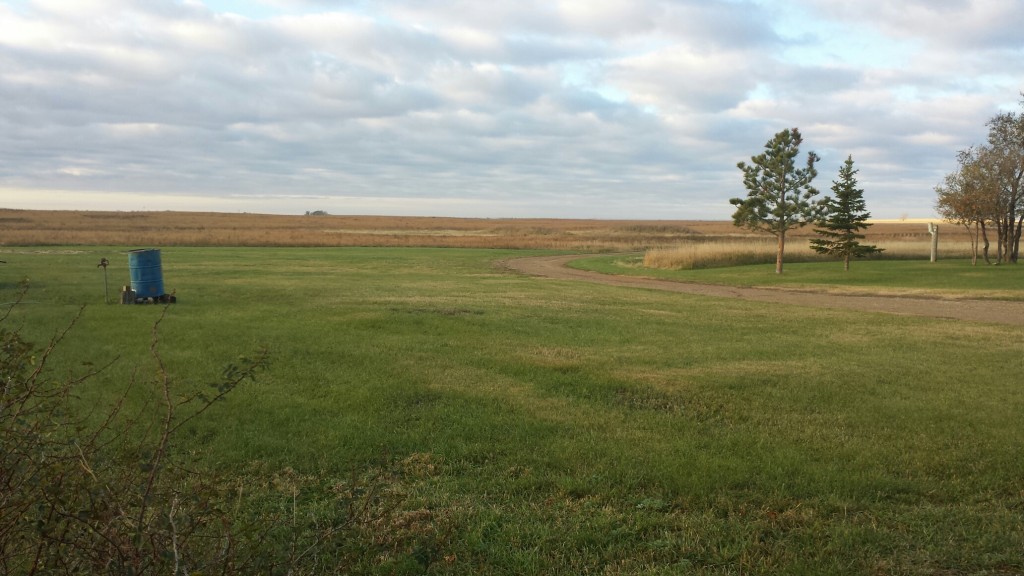 Avoid a site within a flood zone, unless you are prepared to invest extra to build above flood levels. Same goes for hurricane prone areas.
If not on a regularly maintained county road, who does maintain it? What might it cost you for your share to upkeep a private road? If access is across property of others, check for written easements. Investigate any easements across what could be your future property.
Order a preliminary title report, this will disclose easements and restrictive covenants or conditions. You might want to order a land survey as well, especially if property boundaries are loosely defined. Don't count on fence lines to be accurate.
Water is important, and not all water is potable. Sometimes water rights don't "run with the land," this would mean you couldn't dig a well.
If planning on a well, find out the depth of water table and determine difficulty of digging. 
It can be costly to bring electricity, telephone, or cable service to a property if they're not already established nearby. Just because you can see a power pole, does not mean you can readily have affordable access to it. Will you need to install a propane tank? What will it cost to install a septic system?
If you're not planning to finance a land purchase through a conventional lender—requiring a lender appraisal—obtain your own appraisal to determine an appropriate price before making an offer. Comparable sales are sometimes difficult to find when you're buying rural land.
It's common to pay cash for land because getting a loan for this type of purchase can be tricky. Raw land can't be leveraged by a bank.
If you do get a loan—and there are a few lenders out there who specialize in and will touch this type of transaction—don't expect to be approved for more than maybe 50 percent of the purchase price. You might have more success if your land has utility access and is reasonably accessible by roadway.
Once you do acquire a place to build – then and only then is it time to move to your next step – designing your own ideal dream custom barndominium!