Today's Pole Barn Guru answers questions about alternative siding and roofing, whether one can build on an existing slab, and if a ceiling liner can hold insulation.
DEAR POLE BARN GURU: Can you build me a steel wall inside and vinyl siding on the outside with asphalt shingles? PAUL in BLUE GRASS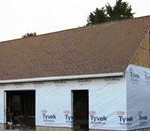 DEAR PAUL: A beauty of post-frame construction is we can design for virtually any combination of roofing and siding materials you may desire. While I am not a huge fan of steel liner panels, yes – your building can have them along with your vinyl siding. Steel liner panels end up posing challenges with trying to attach things to them, like work benches, cabinets, shelves, etc. Gypsum wallboard (sheet rock) is generally far more affordable as well as easier to make attachments to. And, if 5/8" Type X is used, affords some fire protection.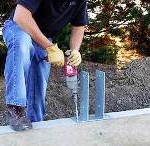 DEAR POLE BARN GURU: Can Hansen build the barn on top of an existing slab? CLYDE in BELLVILLE
DEAR CLYDE: Yes, we can design a complete post frame building kit package to be attached to your existing concrete slab. https://www.hansenpolebuildings.com/2014/12/dry-set-column-anchors/
DEAR POLE BARN GURU: My trusses are 8 feet on center will the metal ceiling liner span that 8 feet without sagging if I blow in fiberglass insulation? RODNEY in LAKE ELMO
DEAR RODNEY: No, steel liner panels will sag across an eight foot span. If your building's roof trusses are not designed to support weight of a ceiling load, then they will sag as well – and, in combination with a snow load, may fail.