Long time readers should be thoroughly drenched with solutions to condensation issues by now. As post frame construction has moved off farms and into suburbia, climate control has brought with it a plethora of condensation challenges.
Reader KRYSTA in SPOKANE writes:
"Hello! 
I have a pre-existing pole building that I am having a ton of trouble with. It is partitioned into two rooms, the back room is heated to around 50F. The attic space/loft space has a lot of condensation and I cannot seem to get this fixed. I have tried a lot of solutions, none of which have worked. I know that you build these types of buildings so I am hoping that you can recommend someone who might be able to come in and look at this issue and help me with a solution that works. I have no idea what to do next and I am a local business owner – my business is at a standstill right now until I can get this issue fixed. If you can recommend any general contractor, or anyone who might have expertise in pole buildings who I can contact I would greatly appreciate it. 
Thank you so much!"

Mike the Pole Barn Guru writes:
To control your condensation challenge you need to either remove warm moist air from inside your building, prevent this air from becoming in contact with surfaces at or below dew point, heat and/or ventilate. Here's a brief summary, followed by solutions specific to your case: https://www.hansenpolebuildings.com/2019/02/how-to-reduce-condensation-in-post-frame-buildings/.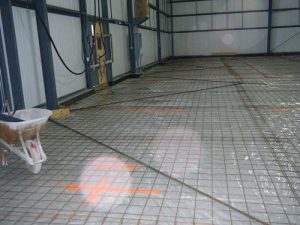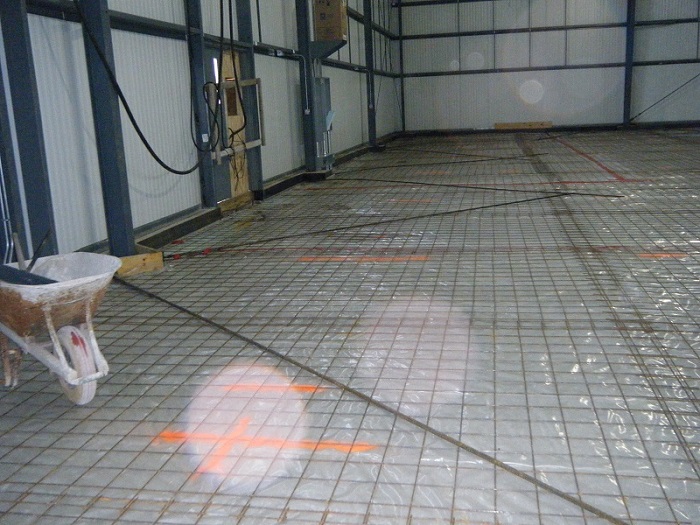 If you do not have some sort of thermal break below your pole building's roof steel – two inches of closed cell spray foam should be applied. This process will be best done by a professional installer. Make certain to not block ventilation intake and exhaust points.
Unless you know for certain a vapor barrier was placed under your building's concrete slab, seal the floor. https://www.hansenpolebuildings.com/2019/02/how-to-properly-apply-post-frame-concrete-sealant/ and https://www.hansenpolebuildings.com/2018/11/siloxa-tek-8505-concrete-sealant/.
Vent any dead attic spaces. https://www.hansenpolebuildings.com/2018/03/adequate-eave-ridge-ventilation/.
Heating your building to a temperature above dew point will also solve this issue. Avoid heating with propane, as it adds moisture to the air.