Making Framing Work With Bookshelf Girts for Insulation
A most simple method to achieve a deep insulation cavity in post frame building walls is to use bookshelf girts, but how to make framing work?
Some quick background reading on commercial girts: https://www.hansenpolebuildings.com/2011/09/commercial-girts-what-are-they/.
Reader BRANDON in ST. JOE got today's discussion going when he wrote:
"Hi there. I'm going to be building a post frame house and got a quote form Hansen for my building. Question is with the bookshelf Girts if they are 2x8s which measures 7 1/4" on 6×6 post that is 5 1/2" plus your 1 1/2" grade board will you notice the 1/4" difference."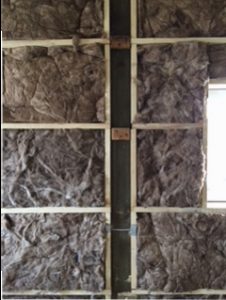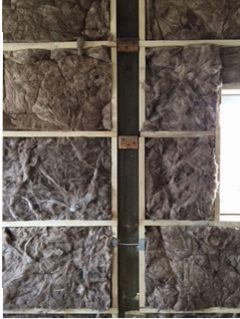 In an ideal dream world every 6×6 column would measure exactly 5-1/2 inches square. However lumber comes from trees, and trees are organic and tend to have a certain degree of variability. Rarely are timbers going to be dried after being milled, other than by nature. As such, they most usually start off being cut slightly over-sized in order to allow for shrinkage hopefully ending up with a 5-1/2 inch dimension.
I have seen builders attempt to use 2×6 bookshelf girts with 6×6 columns, if posts are perfect dimension then both sides can be set flush and surfaces for siding and interior finish are smooth. It does involve some extra work insetting things like splash planks, eave girts, headers, etc., as well.
I tried this in my own garage I had built in 1991. My posts were not perfect dimension, they were big! I had to stop drywall up against each column and then texture over posts. Trust me, it was a PITA (Pain In The Axx).
An easy fix – oversize girts by one dimension, using a 2×8 with a 6×6 column as an example. Chances are excellent columns will measure 5-3/4 inches in depth or less. If less, drywall (or other interior finish such as OSB or plywood) can be run directly across thinner columns with no adverse challenges.
I would recommend using closed cell rigid insulation sheets inside of framing, behind drywall, to create a thermal break.