Post Protector Surprise
Reader CONNOR from INDIANAPOLIS and I recently had an exchange in regards to the holes of his new post frame building. Connor is proposing to use Post Protectors on the columns of his building. What he has yet to realize is there is going to be a hidden surprise with the use of Post Protectors, given the grade change at his site.
Here is what Connor wrote in response to me:
"Thanks for your quick response Mike!
I grant you that I am picky… I am using post-protectors and I wanted to have them uniform in length across the top without trimming (hence the question on leveling out hole bottoms).
The holes are 58″ in depth for 48″ embedment plus 10″ footers. I am using 16′ posts, so no worries there. Your answer on not being able to adequately compact the gravel was what I was after… I'll just suck it up and trim the tops of the post protectors level once the posts are set.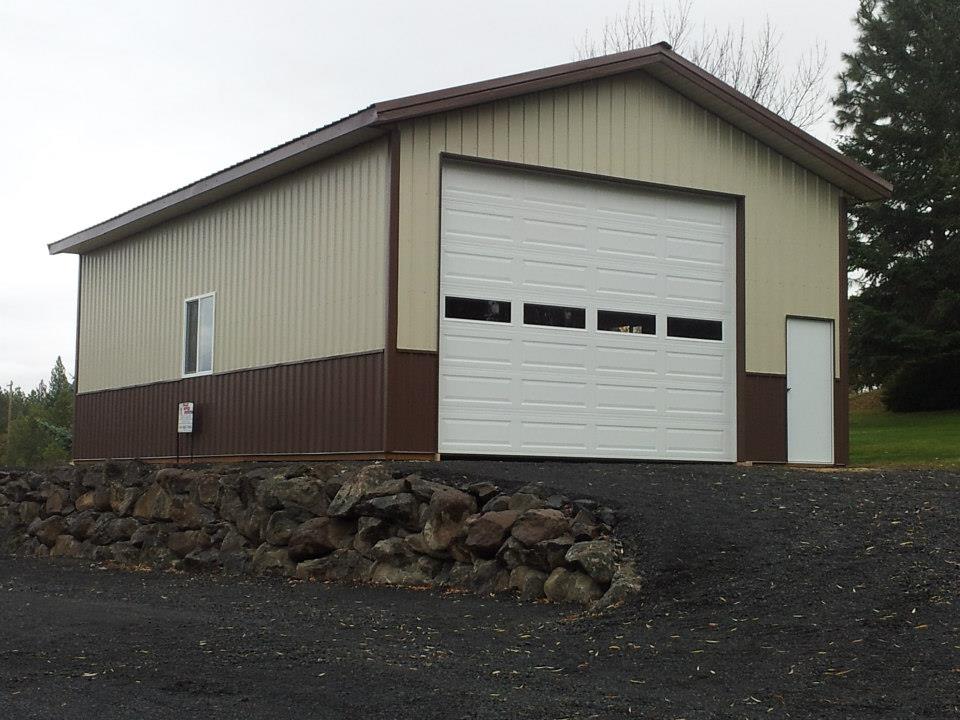 I considered floating the posts, but my site is not level (about 18″ drop from eave to eave) and I decided it would be easier to shoot the laser level, vary hole depth as needed while augering, and haul in my gravel and crusher base later on to bring the site level. I believe I read another post on your site of someone who tried to float on a non-level site and ran into issues.
I have 16 footers at 10″ deep, which comes out to ~1.5 yards. I am using a local small-truck ready mix company (1-4 yards w/o short load fee) for the footer pour, and will have them back out early next week to pour 12″ concrete collars. I actually spoke with the post-protector guys, and they took no issue with me placing two #5 9″ rebar sticks crosswise through the post protector walls, post, and into the concrete collar. They did advise to drill one weep-hole at the base of the protector (for water to drain until collars are poured) and to wrap the tops with shrink wrap until the walls are up.
That said… 12″ collars are as required by local code… does that sound sufficient to you?
Thanks!"
Mike the Pole Barn Guru Responds:
I do certainly like areas of the country where premix concrete can be purchased without a huge premium for needing small quantities.
With the sticks of rebar to hold the 24″ diameter by 12″ thick bottom collar of concrete to the column, your building engineer will probably agree you are okay to prevent uplift issues – provided the earth above the collar is properly compacted, usually no more than every six inches.
Now for the surprise I promised….
Post protectors come in one size 60″. If your intent is to bury columns 48 inches deep and you have 18 inches of grade change, there comes a point at which the top of the post protector will be below grade.