Snow Slides Off Roof – Kills Child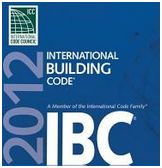 I've recently been searching the pages of the IBC (International Building Code) for a section which I was just certain I had viewed in an earlier Code edition – preventing accumulated snow  sliding off roofs, in particular at door openings. I even went so far as to post a query in a Building Code Forum I am a member of. The other members confirmed I will be futile in my search however one of them did come up with a link to a very sad story: https://www.foxnews.com/us/2016/02/27/snow-from-idaho-cabin-roof-buries-3-children-1-dead-2-in-hospital.html
These could very well have been your or my children or grandchildren – or even an adult, in the event of a large snow slide.
I will admit to being sensitive to snow killing people, especially loved ones, ever since the tragic death of my cousin Kim, due to lots of falling snow back in 1986 (read more about Kim Momb here: https://publications.americanalpineclub.org/articles/13198701502/Avalanche-British-Columbia-Selkirk-Mountains).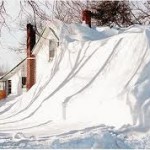 Snow sliding down mountains happens and is pretty hard to prevent in the back country. Snow sliding off building roofs can be avoided and with it tragic events such as the death of a child.
How can snow sliding off a roof be prevented?
By use of a properly design snow restraint system.
Before any modifications are done to an existing roof, the structure needs to be reviewed to determine if it is designed to support the weight of snow remaining on top, rather than sliding off. Provisions of the model Building Codes, allow for reductions in the design roof load for snow sliding off, especially in the case of unobstructed slippery roofs (e.g. steel roofing).
If your building is designed with a Cs value of less than 1.0, then it is not a candidate for a snow retention system.
Snow retention systems can be as simple as the steel trim snow breaks which I have screwed down to the roofs of my home and two post frame buildings at Newman Lake, Washington. Without them, the 7/12 slope roofs will allow 18 to 24 inches of snow to accumulate, before sliding off with the speed of an oncoming freight train. When a mass of snow of this volume hits the ground, the noise if both deafening and frightening and the impact would most certainly not be healthy for anyone hit by it.
For more information on snow retention systems, please check out this article on snow brakes: https://www.hansenpolebuildings.com/2012/02/snow-brakes/