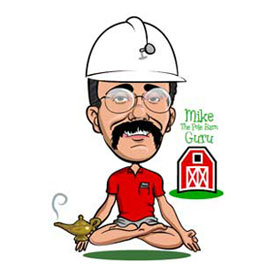 Proper Post Frame Entry Door Installation
Check screws holding jambs to header and threshold for tightness.
Place door assembly into rough opening with door jamb outside edge flush with girt outside edges (outside edge of door jamb 1-1/2" past outside of columns). Square up door assembly so clearance gaps between panel and jambs are uniform. Use temporary shims to maintain.
Set into rough opening with threshold on finished floor level (on top of notch cut into skirt board).
Using a level, plumb door assembly in two directions (in to out and side to side), using wood shims between jambs and rough opening as required.
Temporarily nail through pre-punched holes in jambs while setting clearances and squareness.
Nail 2x dunnage or scrap blocking to columns on each side of entry door at locations of any pre-punched holes in jambs flush to door jambs.
Once clearances and squareness have been set, replace nails with pan head wood screws supplied with door.
Install lockset. Swing door assembly through full arc to assure there is no interference.
Trims
J Channel is the ONLY trim which goes around entry door openings.
When installed, J Channel will cover all except 1/8" of entry door jamb face (leaves a 1/8" reveal).
J Channel installs along door verticals first.
Square cut side J Channel.  Length will equal: door height plus top J Channel back face width plus 1/8".
Cut top end of each side channel as shown below.  Nail into place with a joist hanger nail at towards each end and approximately ½ height.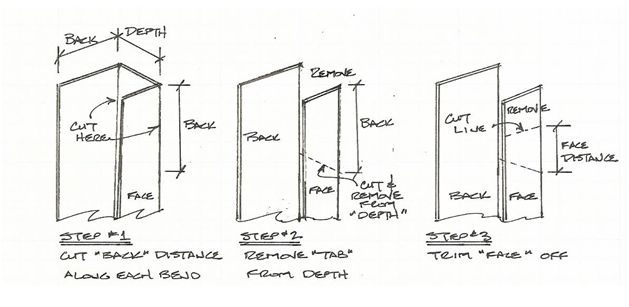 Square cut top J Channel. Length will equal: door opening width plus both J Channel side piece back faces plus ¼". Cut 45 degree miters and tabs for drainage at each end as shown: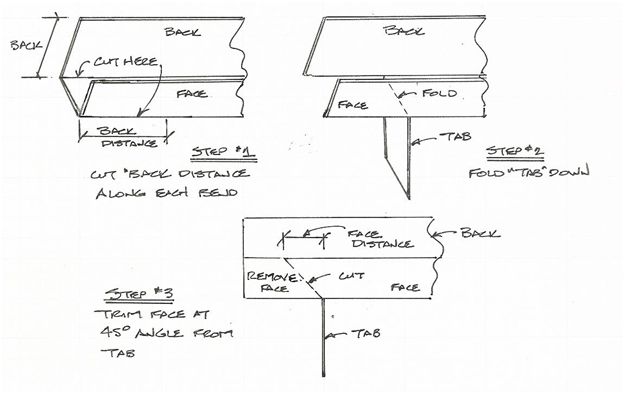 Place into position with top J Channel face overlapping side J Channel back faces and top J Channel mitered ends overlapping side J Channel faces. Fold tabs into side channels. Nail into place with a joist hanger nail at each end.
With proper planning and installation, your pole building entry door will be a pleasure to use for generations!