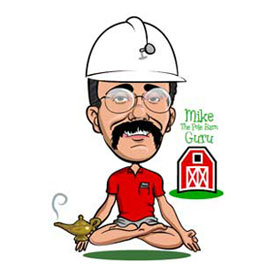 A dozen years ago Donald Trump became executive producer and host of the NBC hit reality show, The Apprentice. In the show, a group of competitors battled for management positions at one of Trump's businesses. Contestants were successively "fired" by Trump and eliminated from the game.
I considered the use of Donald Trump's catchphrase to those being dismissed, however Trump has filed a trademark application for it – as the title to this article.
It doesn't happen very often, but there are times when a client just has to be fired.
Today, was one of those days…..here is the story (Reader's Digest version):
Client orders a pole building kit package on June 30, 2015, however does not complete his online paperwork so we can move his project forward until Thursday the 2nd. Friday the 3rd was a holiday, his plans were completed on the 6th and uploaded for client's review on the 7th. Effectively two working days.
Pretty darn quick for a custom drafted set of full sized blueprints for a monitor barn with a second floor and exterior stairs. I know I was impressed.
Now is when the fun began (client's language in italics):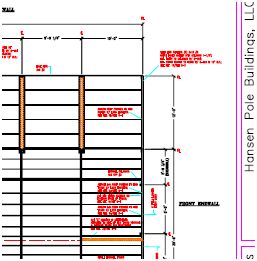 "Lots of issues with the plans that we didn't really talk about so I guess a lot of assumptions were made based on the minimal input I provided with the attached images that should have been discussed in greater detail."
We are lots of things, however mind readers we are not. This is one of the reasons our invoices reflecting our client's investment are very explicit and have to be approved by client prior to a project moving forward. When a "minimal input" is provided, it often results in a minimal output.
"First, I don't think it affects the plans but the entire left third of this building (12 x 36) space will be occupied by 3 horse stalls with dirt floor so the concrete slab will only measure 24 x 36.  Of course I understand I need all poles set in concrete.  I was hoping to use a 12 inch auger to drill the holes so I have questions around the minimum concrete requirements as shown on column footings detail 1 of sheet 1, and I don't really understand what is required/shown for the rebar on that drawing."
Well yes having the concrete slab in only a portion of the building does make a difference structurally. In order to take advantage of the concrete slab for a "constrained condition" the columns need to be attached to the slab, hence the rebar hairpins. In a constrained condition, the columns are restrained from moving at grade. This reduces the amount of shear load having to be carried by the building system, often this can result in smaller columns (especially in long/narrow/tall buildings) and lessen the need for shear walls.
And forget about it when it comes to drilling holes with a 12 inch auger. This building is multi-storied with some columns having to support and distribute over 5000 pounds of floor load plus the roof load. Even a 6×6 column has a diagonal measure of nearly eight inches – even if a 12 inch diameter footing was capable of distributing the weight adequately, the holes would have to be drilled pretty much "spot on" in order to get the columns properly located.
Of course later on the client chipped in, "I have not had the chance to discuss column footings with anyone.  I've seen reference to 18 and 24 inch auger holes which just seems excessive to me.  Also pasted from chapter 5 Setting Columns is this note: In most cases the lower hole portion only (usually about 1/2 to 2/3) will be filled with premix concrete. This is known as a concrete collar.  Is the total amount of concrete the main factor?  If a 12 or 16 inch auger is used and concrete is filled almost up to the grade line, is that just as good as filling a larger hole only ½ or 2/3s with concrete?"
While I realized the client has represented himself as a Mechanical Engineer, if so, he may have missed the basic classes on structures in his sophomore year. The total volume of concrete is not the issue, it is a matter of adequate square footage and thickness below the column. Some good reading on footings is available here: https://www.hansenpolebuildings.com/2014/03/concrete-cookies/
Check in on tomorrows blog for more…