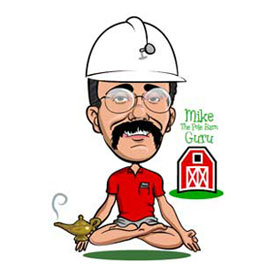 It seems I am always reading – looking for new content to entertain, inform and enlighten the loyal readers of this column.
One of the columns I read is "Ask The Builder" where readers send their questions to Tim Carter looking for advice – much like my Monday, "Ask the Pole Barn Guru" column.
Recently, one of Tim's readers posed this question: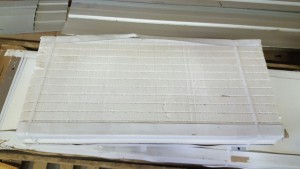 "I live in a condo with an attached garage. The current garage door insulation is rated at R-4. Even with that it's cold in the winter and hot as Hades in the summer. Local companies have given me estimates to increase the insulation by installing a new door. This would cost over $1,000. I've seen kits that allow you to add insulation to the inside of the door for one-tenth the cost of a new door. Are they worth the price? Will the kit last? Will it fall off the door onto my new car when the door is in the up position? What would you do? "
The full text of Tim's answer can be read at: https://www.askthebuilder.com/garage-door-insulation/
In my humble opinion, one thing which Tim missed on in his response is the opening performance of the overhead door when it is retrofitted with an insulation kit. I've written previously about the misadventures of adding insulation to non-insulated overhead doors: https://www.hansenpolebuildings.com/2012/12/insulated-overhead-doors/
My best advice for insulating overhead doors is this:
If you believe you, or anyone in the future, will ever be attempting any sort of climate control in a new building which has sectional steel overhead doors – then order the doors as insulated to begin with. The upfront investment is minimal, especially in comparison to the later grief of trying to insulate a door after the fact.
There are some side benefits to insulated overhead doors, even if the building is never heated or cooled. The pre-insulated sectional steel overhead doors tend to be far more rigid than non-insulated (due to the stiffening properties of the foam-in-place insulation. The insulation also absorbs sound, helping to keep the dull roar of outside noise, even duller (or, if you, your children or grandchildren have a garage band, it helps delay or prevent the neighbors from calling the police for late night noise control).