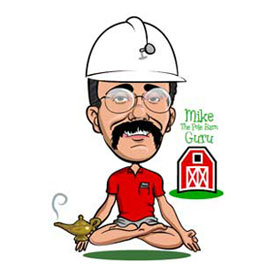 SIPs (Structural Insulated Panels) are nothing new. The idea for using stress skinned panels began in the depression era with research and testing done primarily by Forest Products Laboratory in Madison, Wisconsin, as part of an USFS (United States Forest Service) attempt to conserve forest resources.
Engineers from Forest Products Laboratory weren't the only ones churning out structural panels. In fact, the 1930s saw sandwich-panel technology emerge from another source. Indeed, some of the earliest examples of SIPs can be found in the Usonian houses designed by none other than the famed architect Frank Lloyd Wright.
Frank Lloyd Wright was exceptionally innovative, and his SIPs were a result of his efforts to incorporate beauty and simplicity into cost-effective homes. Wright's attempt at a panel contained no insulation; they consisted of three layers of plywood and two layers of tar paper. Due to the lack of insulation, this prototype failed to achieve widespread popularity and they were never produced on a large scale.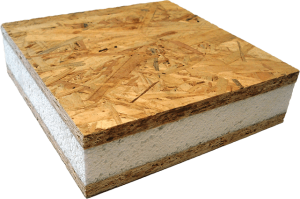 We've been approached by several clients who have been interested in incorporating SIP's into their post frame buildings. None have yet come to fruition, due, in part, to the tremendous cost. From my aspect as a building designer, I have been frustrated with the inability to get adequate structural and connection information from both the SIP manufacturers, as well as from their industry organization.
You can read my earlier article on SIPs here: http://www.hansenpolebuildings.com/2015/02/sips/
This article recently appeared in OregonLive.com:
"Just four years after it was built, the Newberg Center at Oregon's Portland Community College needed a replacement roof after the structural insulated panels (SIPs) used for the roof succumbed to rot. Two facilities managers had warned against using SIPs for the roof on fears the building didn't have adequate internal vapor controls and the roof panels would trap moisture. Architects and engineers had said the panels, which are assemblies of rigid foam insulation and oriented strand board, would be problem-free if they were installed correctly. The problem isn't unknown. Dozens of SIPs roofs failed in Juneau, Alaska, in the '90s when seams between panels were improperly sealed. Foam sealant is often used, but gaskets made from EPDM seem to be more effective. It wasn't immediately clear what led to the recent problem in Oregon."
Personally, I am enamored by bright, shiny new things. I revel in cutting edge construction technologies – which work. SIPs may someday get the bugs all worked out and become cost affordable. Until then, there are many other effective methods for climate control which will pay for themselves in cost savings over a shorter time span.