Hansen Pole Buildings Made the List of 2017's Top 500 Inclusive American Businesses
OMNIKAL, the nation's largest, inclusive business organization, built to empower all entrepreneurs, has recently acknowledged Hansen Pole Buildings, LLC as one of America's "Top Businesses" for 2017.  This exclusive ranking is a reflection of Hansen Pole Buildings' overall vision, leadership and economic accomplishments in moving our economy forward. The award, known as the Omni500, represents the most unique class of companies who have earned the distinction of fostering a culture of sustainable growth among the communities they serve.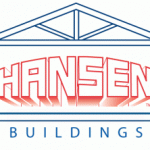 2017 marks OMNIKAL'S 17th annual listing of the Nation's top businesses.  Over 2 million businesses participated in this year's program. The "Top Businesses" are determined by a selection committee, which evaluates the eligibility for all submissions in each award categories. The selection committee bases their decision on a set of criteria which includes: reviewing each entrant's business profile, website and gross annual sales submitted. The businesses selected on these lists have become highly coveted among corporations, government agencies and educational institutions which desire to increase opportunities with privately held businesses.
"We are very proud to continue to support men and women who have become the core of our nation's innovation, productivity and economic growth. This distinct group of entrepreneurs continue to produce exceptional results and serve as a prime example for current and future generations," says Kenton Clarke, President & CEO of OMNIKAL.
The "Top American Businesses Lists" offers the most comprehensive look at the strongest and largest segment of the United States economy – America's privately held companies. These middle market companies are the most recognized and respected, having truly differentiated themselves in our ever-evolving inclusive marketplace. "Top businesses" which make The OMNI500 Lists receive significant media exposure both locally and nationally, with over 20 million who view and use the lists every year. 
For the complete list of winning companies, please visit: www.omnikal.com