Animal Shelters – a Building Problem
Animal shelters have many challenges facing them in their quest to unite abandoned animals with good homes. Battling people's preconceived notions about rescue pets, public ignorance over curbing animal overpopulation, lack of centralized funding for these non-profit shelters, and the staggering number of animals all contribute to a veritable host of problems to surmount. One of the best ways to help shelters combat this issue is to raise public awareness, and spread information about the difficulties faced in providing such a valuable service.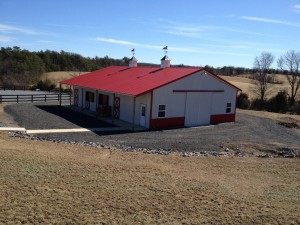 Running an animal shelter is difficult; you have to balance the desire to help as many animals as you can against the need to run profitably in order to keep your doors open. Compounding this issue is there is little federal or subsidized funding available for humane societies, meaning many of the non-profits have to make hard decisions in how many animals they can help, how much staff they can maintain, and how effective they can be.
I've seen both photos and in real life, some truly beautiful animal shelters. Some of these had to have costs over a million dollars! Not very many animal shelters can do fund raising and/or acquire grants and donations to this extent.
A highly affordable solution for animal shelters on a budget and in need of one or more structures is post frame building kit packages. For a fraction of the investment into an architecturally designed beauty, volunteer help can be mustered for a "barn" raising.
Allocating fewer hard fought funds towards buildings allows more animals to be rescued and placed in deserving homes. Hansen Pole Buildings has a program which helps stretch the budgets of non-profit animal shelters. Any 501(c)(3) exempted organization qualifies for a 10% discount off from the everyday retail price of a Hansen Pole Building.
For more reading on the Hansen Pole Buildings' 501(c)(3) program please read: https://www.hansenpolebuildings.com/2013/08/charitable-organizations/.
With experts to assist in design, complete and detailed engineer sealed blueprints, a step-by-step construction manual and a discount – this makes for a winning combination which saves not only money, but most importantly animals!