Today's Pole Barn Guru answers questions about siding materials, fascia boards and gable vents.
DEAR POLE BARN GURU: If a house or pole barn has metal on the outside does it still need plywood or OSB sheathing under the metal? GARY in JESUP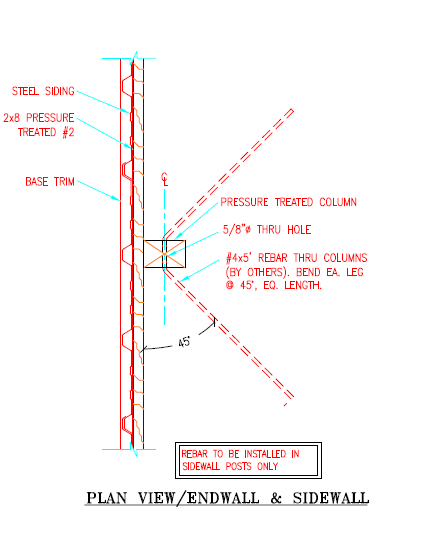 DEAR GARY: Provided steel siding and/or roofing has an ability to withstand snow, wind and seismic loads as well as adequately transfer shear – then probably not. Your building's Engineer of Record can produce calculations to verify if underlying sheathing would be required for your particular building, at your particular site. This is one of a plethora of calculations done by Hansen Pole Buildings' third-party engineers on every building we provide.
DEAR POLE BARN GURU: How is fascia installed on the ends of rafters? Should it be raised up to match the purlins? I have a pole barn with no overhangs. WAYNE in MARTINSVILLE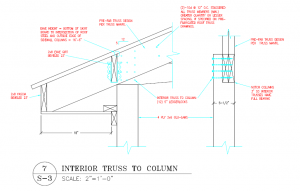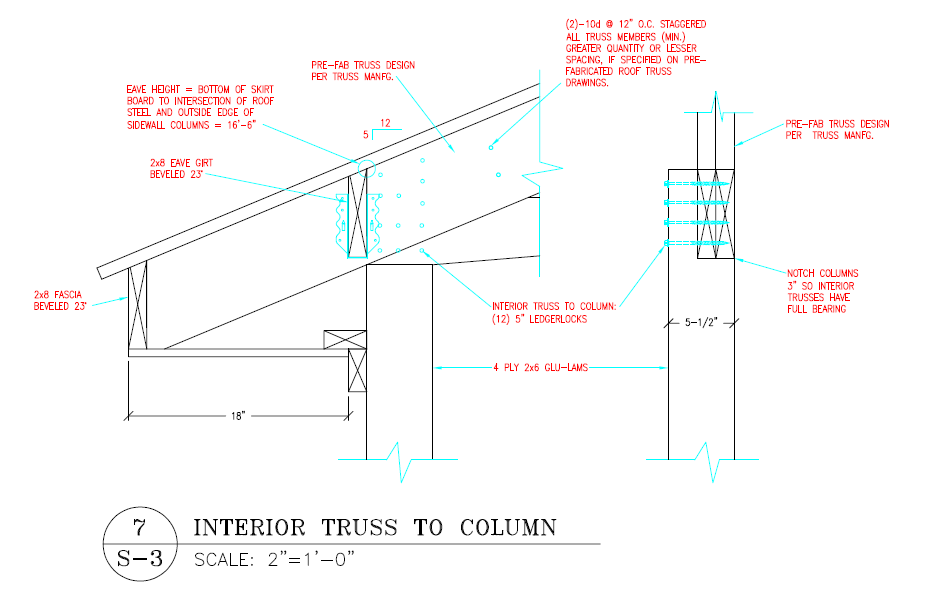 DEAR WAYNE: I will do some interpreting and guess your "rafters" are actually trusses and you have a building with trusses every two or four feet resting on truss carriers. With no overhangs, truss ends are capped by an "eave strut" or eave purlin – usually a 2×4 or 2×6 placed vertically. Top edge of your eave strut should be bevel cut to match your roof slope and installed so top beveled edge is in same plane with tops of adjacent uphill roof purlins (e.g. raised up to match purlins).
All of this information should be included in your engineer sealed building plans, as well as outlined in assembly instructions provided along with your building kit package (at least it is with those who invest in Hansen Pole Buildings).
DEAR POLE BARN GURU: Hello, I recently purchased an existing pole barn (30' x 40') which has no vents whatsoever.   The previous owner was reliant on just all the various air gaps and leaks for the building to breathe.  I would like to seal up some of those gaps for rodent control, and then replace those square feet of ventilation with actual vents.   
At a minimum, I'd like to put a gable vent on each end, and then probably some soffit vents as well.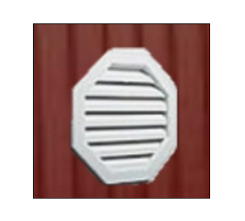 I saw on your website a discussion of a 2-piece gable vent, designed to work over the ridges in pole barn siding.   Yet I don't see where I could purchase those vents.   Can I buy those directly from Hansen, or would I have to go through a local dealer or contractor? GREG in DEARBORN
DEAR GREG: You can contact Justine@HansenPoleBuildings.com for a price and availability. For a building your size you will need 576 square inches of net free ventilating area – 1/2 on each end and located in upper half of your gable triangles.