Last April I was contacted by Mark Robins, Senior Editor at Modern Trade Communications. They produce a magazine titled Metal Construction News. At the time, Mark was preparing an article on "Wind Performance Updates for Metal Roofs and Metal Building Systems" for their June 2017 edition.
Mark had read my article https://www.hansenpolebuildings.com/2016/12/asce-changes-2017/ and as a result contacted me asking for editorial content for the Metal Construction News article. It is always flattering to be asked to contribute and I do my utmost best to provide valuable content.
Here is the input I supplied to Mark: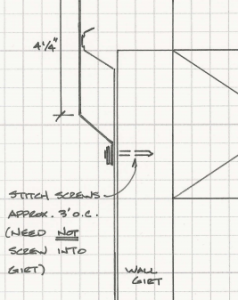 "The biggest impact to designers and installers of metal roofs from ASCE 7-16 will come in the attachments of cladding and flashings. ASCE 7-16 comes with upward revisions in the design pressures for components and cladding, in some cases more than doubling the pressures. Generally the attachments of trims such as rakes and fascias tends to not be spelled out on building plans, but is more often left to the discretion of the installer. Contractors should make certain the RDP (Registered Design Professional – architect or engineer) who has prepared the structural plans has called out specifics for the connections of all steel trims. Failure to do so could result in some unhealthy consequences to the builder in the event of a catastrophic event.
While, in my humble opinion, buildings should be designed to meet the latest and greatest requirements – there will be jurisdictions who are either slow to adopt the newer provisions, or who will opt to modify them without a clear understanding of what they are doing. The variability of enforcement from jurisdiction to jurisdiction will leave an unfair bidding advantage to those who choose to take on the risk of minimally designing their structures. Sales staffs should be made aware of the position their employers take and be prepared to sell to their clients the advantages of buildings constructed to the new, updated standards."
I thank Mark Robins and Metal Construction News for the opportunity to be of service. The actual full article can be read here: https://www.metalconstructionnews.com/articles/winds-of-change.