For whatever the reason it seems there has been an influx of inquiries recently for arenas to practice roping in.
For those who are less familiar with roping, according to the sum of all human knowledge, Wikipedia, "Team roping also known as heading and heeling is a rodeo event that features a steer (typically a Corriente) and two mounted riders. The first roper is referred to as the "header", the person who ropes the front of the steer, usually around the horns, but it is also legal for the rope to go around the neck, or go around one horn and the nose resulting in what they call a "half head". Once the steer is caught by one of the three legal head catches, the header must dally (wrap the rope around the rubber covered saddle horn) and use his horse to turn the steer to the left. The second is the "heeler", who ropes the steer by its hind feet after the "header" has turned the steer, with a five-second penalty assessed to the end time if only one leg is caught. Team roping is the only rodeo event where men and women compete equally together in professionally sanctioned competition, in both single-gender or mixed-gender teams."
Back in the day, I built a roping arena for relatively famous roper Justin Skaar (https://www.hansenpolebuildings.com/2013/03/pole-building-11/). Justin weighed the options of investment against return and went with an arena 70 feet in width by 160 feet long with an 18 foot eave height.
The recent inquiries I have seen have been in the 120 foot clearspan by 240 foot long range. These are some big buildings and can easily be accompanied by equally large price tags – well over a quarter of a million dollars by the time they are constructed!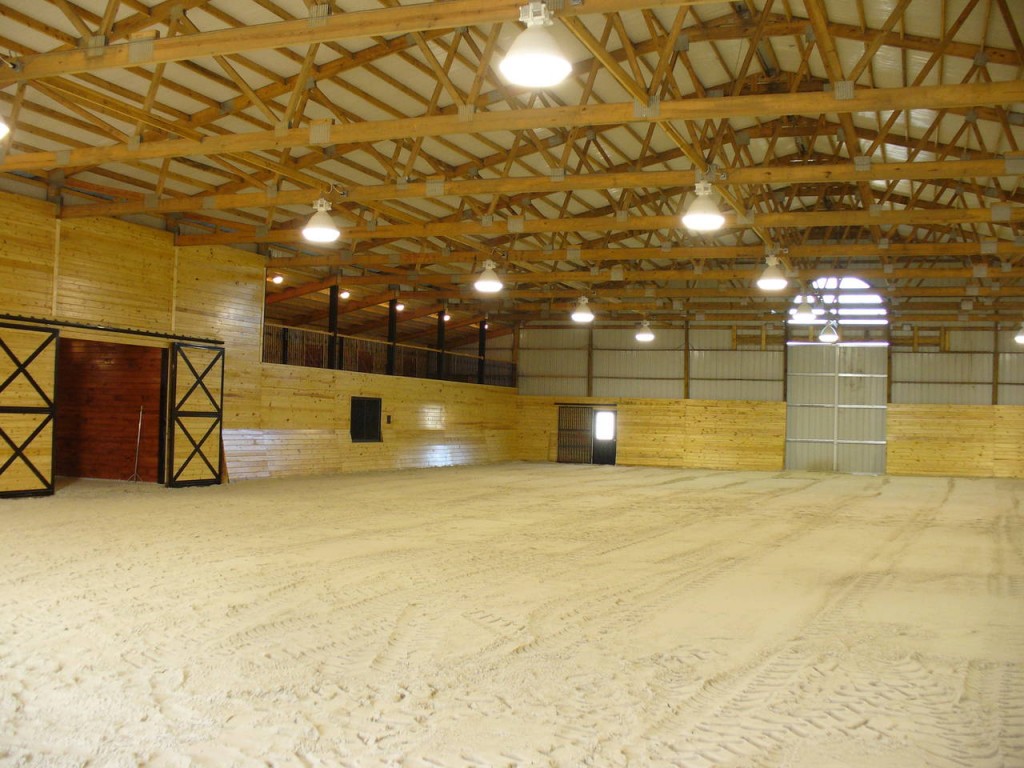 Given this rather significant investment, I was curious as to if ropers made enough money to be able to justify this sort of investment. Me being me, I did a little research and found –
You have to get there. A new truck and a trailer for your horses could set one back $120-150,000. Going to 75-100 rodeos per year will eat up $50,000 in fuel, repair and maintenance.
Entry fees, usually about $250 per rodeo ($18-25,000 a year). Feed for horse and rider on the road $4000 a month. Vet bills $5-12,000 a year).
If one is going to win, it takes a horse capable of winning – $50-100,000. While the initial cost of tack is around $7500, it will last, other than needing new boots every couple of months .
Other than your practice facility, it appears costs to get in and do it right will be $175-250,000 with annual expenses running somewhere around $80,000.
The costs add up — sometimes more quickly than the earnings.
"People are going to average probably $120,000 to $150,000 (annually) if they're doing good," calf roper Blair Burk of Hermiston, Ore., said. "If you're just getting by, average is going to be somewhere around $40,000."
That might not even be enough to cover fuel cost.
"A rodeo cowboy really needs a couple good sponsors to help out with their expenses, like the travel expenses, to make it," Burk said. Corporate sponsors can bring in an additional $25,000 to $50,000 each year in return for things like advertising on the side of the trailer.
Doing the math, unless you plan upon being one of the very best ropers on the planet, it probably does not pay to invest in a 120 foot wide clearspan arena. Scale down expectations and go with a building more on the scale of what we built for Justin.