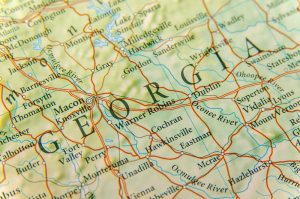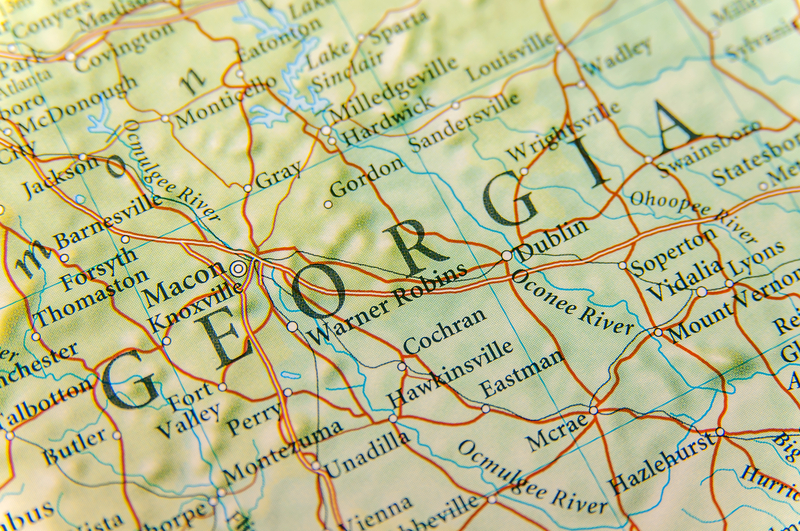 Georgia Pole Buildings and Barn Kits
Due to their simple construction and durability, pole barns are an increasingly popular choice for construction projects throughout Georgia. Hansen Pole Buildings' versatile pole building kits can be used for homes, storage spaces, hobby buildings and workshops, and a number of other purposes. We've been a top distributor of pole barns for over 20 years now, so if you're looking to design and build a quality pole barn in Georgia, we are more than ready to help.
We have pole barn kits for sale in Georgia and the other Southeastern U.S. states: Alabama, Arkansas, Florida, Kentucky, Louisiana, Maryland, Mississippi, North Carolina, South Carolina, Tennessee, Virginia, and West Virginia.
In addition to offering a variety of designs, our pole barn prices in Georgia are the best in the market. If you find a comparable kit from a competitor at a lower price, we'll match it!
Georgia Pole Barn Building Types
There are many reasons why builders and contractors in Georgia prefer pole barn construction to more traditional methods. Pole building designs are extremely flexible, making it simple to personalize a building to fit any need and preference. The following building types are popular in the Southeastern region:
Since our kits are extremely customizable, pole barns have become a popular choice for anyone wanting to design a home of their own. Don't compromise on any of the special touches when you can make your dream home possible with a pole barn.
Keep your RV, tractors, or other super-sized autos safe in an RV storage building. These customizable buildings are extremely handy because of their unique shapes that can fit your larger vehicles with ease, leaving you room to spare!
Georgia's high number of workers in the agriculture, mining, and energy sectors mean there is an ever-growing need for workshop space. Pole barn workshop buildings are an affordable way to create the custom workshop you need for a specialized project.
Pole barn garage buildings are extremely useful in a variety of ways, from parking a few cars or bikes at home to operating an auto repair business to setting up a game room outside of the house.
Build the Pole Barn of Your Dreams
The quality, customizability, and prices of our pole barns in Georgia make building your ideal structure a real possibility. Check out any of the buildings below to see what may be most suitable for your needs:
RV Carports and Storage Buildings
Farm Storage Buildings and Equipment Sheds
Find the Best Pole Barn Builders in Georgia
Our pole barns are simple and straightforward to assemble. You can build them yourself or hire someone to do it for you. If you are hiring out, our experts can put you in contact with a trusted vendor in your part of Georgia.
Build It Yourself
Our kits and directions make it simple for any aspiring hobbyist or handyperson to build a pole barn of their own.
Georgia Construction Companies
Reaching out to a construction company is an option if you need help with assembling your pole barn. Simply searching the web for "local construction company" will get you a list of companies that are most likely able to assist you with the construction of your kit.
Georgia Contractors
One last option is contacting pole barn contractors in Georgia directly. As with construction companies, most contractors are familiar with pole barn assembly and will be willing to help you with yours at their own rates. We are happy to connect you with a few in your area.
Georgia Pole Building and Pole Barn Pricing
Our pole barns may come in all shapes and sizes, but you can rest easy knowing Hansen will always provide you with the best pricing on pole barn kits for sale in Georgia. Below you'll find general pricing on kits from small to large.
Small Pole Barn Prices
For our smaller pole barns, you can expect to pay between $7,000 and $18,000, depending on what type of structure you are looking for. Below are a few examples of our kits.
Medium Pole Barn Prices
Like their smaller counterparts, medium pole barns are also customizable to fit your needs. For this size, the price range is roughly $18,000 to $39,000.
Large Pole Barn Prices
The starting price for our large pole barn kits is about $40,000. Depending on the exact size of your building, the price could hover up to $90,000, or beyond in some cases.
Pole Barn Kits Are Also Available in These Regions
Hansen Pole Buildings doesn't just serve the Southeast. We are a nationwide company that provides pole barn kits for anyone in the following regions:
Winters here can be harsh, but our pole barn kits can help keep you and your belongings safe no matter what Midwest seasons bring your way.
No matter if you're in New York or New England, we serve the whole Northeast region with reliable and sturdy pole barn kits of all sizes.
The Southwest region is filled with phenomenal geologic marvels. No matter what surrounds you, trust that our pole barns will stay strong enough to outlast the elements here.
Our friends out west love our pole barn buildings. From the agricultural needs of California's Central Valley to the frozen peaks of Mount Rainier, Hansen Pole Buildings will make sure you have everything you need for your dream pole barn.
Don't Want to Build It Yourself?
Get A Free Quote!